Shifting Territories
Aalst & Brussels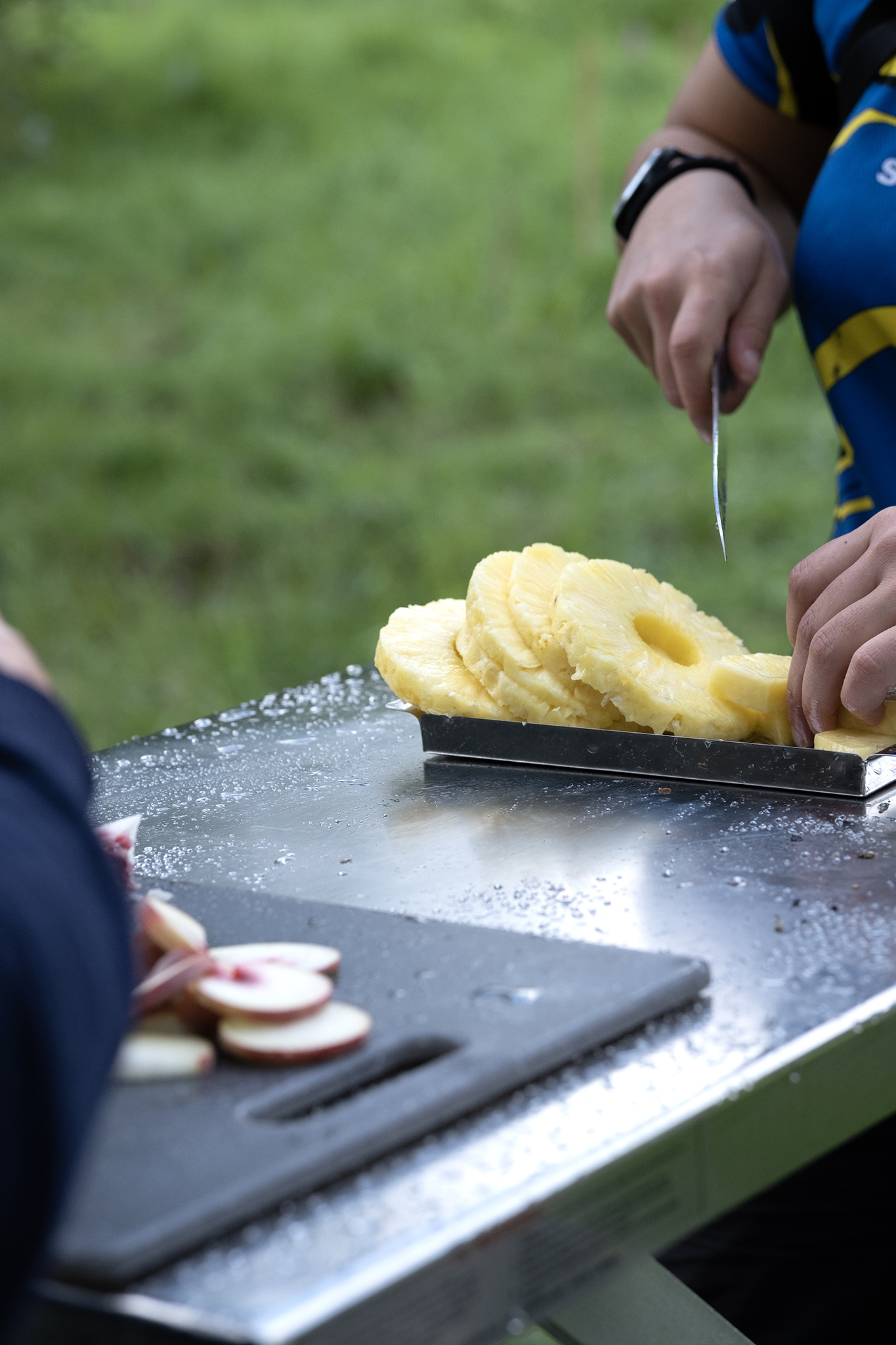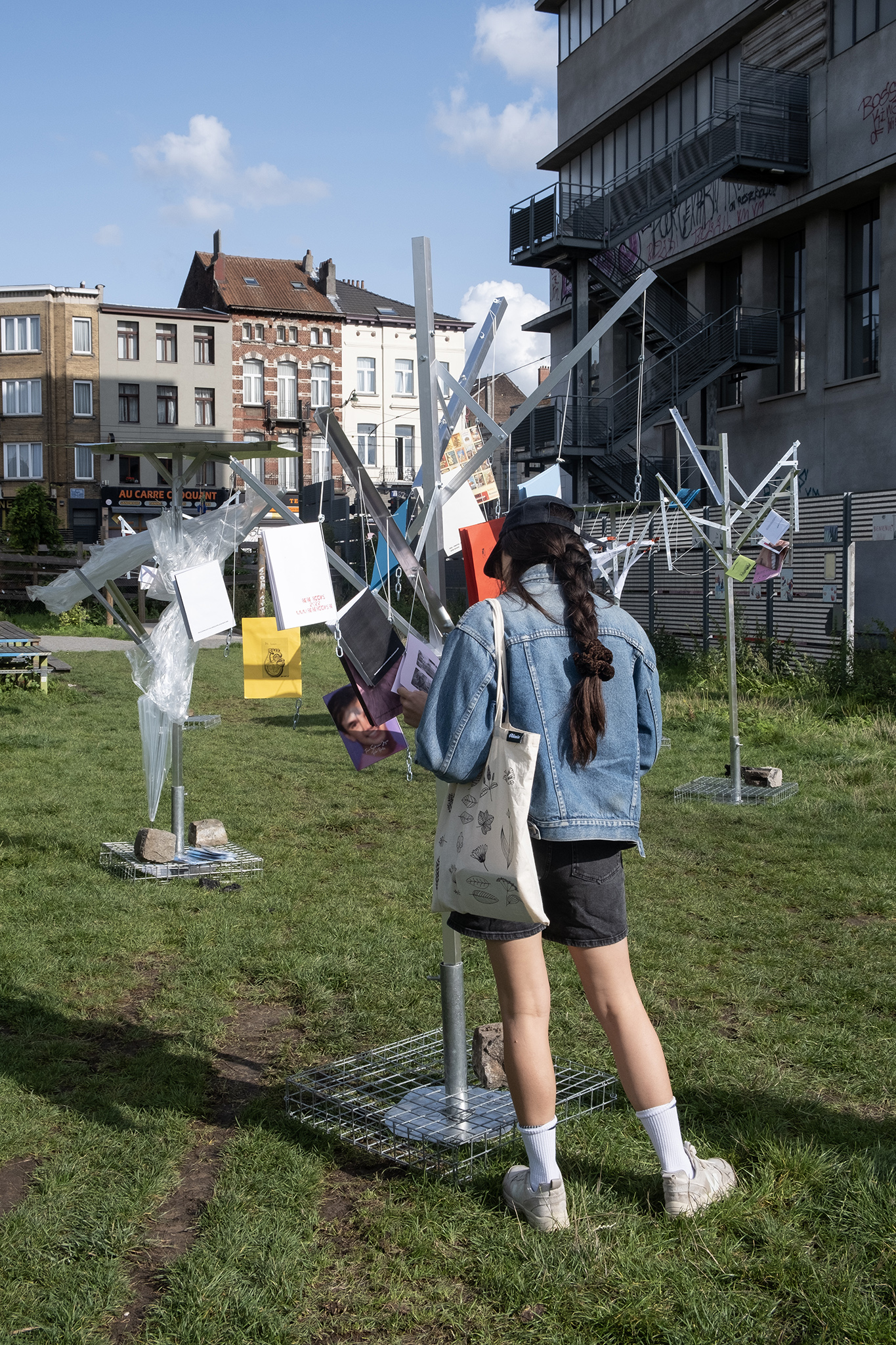 The project takes a stand on the domestic spaces: aiming to challenge the stigma around domesticity through a queer approach, it explores and tests ways of belonging in urban leftover spaces.

In a changing urban environment, the lines between public and private spaces are becoming less distinct. "Shifting Territories" invites a shared action to reconsider the notion of belonging and space. Using urban natural space as a mediator, we aim to explore the interactions that shape our sense of home, through a series of collective workshops and performative experiences

The event took place in two settings over two days, Saturday 26 August in Aalst and Sunday 27 August in Brussels. Shifting Territories is a project from a joint idea and venture of Every Island and Bebe Books: event programmation by Bebe Books, and installation design by Every Island. Below is a list of artists who performed both days in Aalst and Brussels.

Shifting Territories' inhabitants:

Nixie, Eddy & Bobby
Cee Fülleman, Make your own lube
Prutsklub, Flower Pounding by Ruud van Moorleghem
Claire Stragier, The Birth of the Dendermaiden in two parts
Eddie for President
Embassy of the Netherlands

"If you choose me as your presiden I will be one who desires to be overthrown again and again like how love has the ability to overthrow & shatte undo the lie that we are discrete individual separated from other discrete individuals"

Says our presidential candidate, Eddie. For this year's IDAHOT, we were invited by the Dutch Embassy in Belgium to celebrate 20 years of same-sex marriage. In response, we posed a question: "What do we want beyond legibility, beyond laws deciding which ways of being and loving are legal?" This led to a speculative presidential campaign where we raised our voices, chanted, sang, and danced around Eddie's speech.

Make-up
Friedl Verfroemel
Music
Winter Dieleman: trompet
Bernard Mestdagh: trombone
Robrecht Lasoen: sousafoon
Filipa Bettencourt: clarinet
Luís Melo: clarinet
Emma Amorim: clarinet
Photos
Alice Dooreman


Kiki Kiosk
Muntpunt Brussels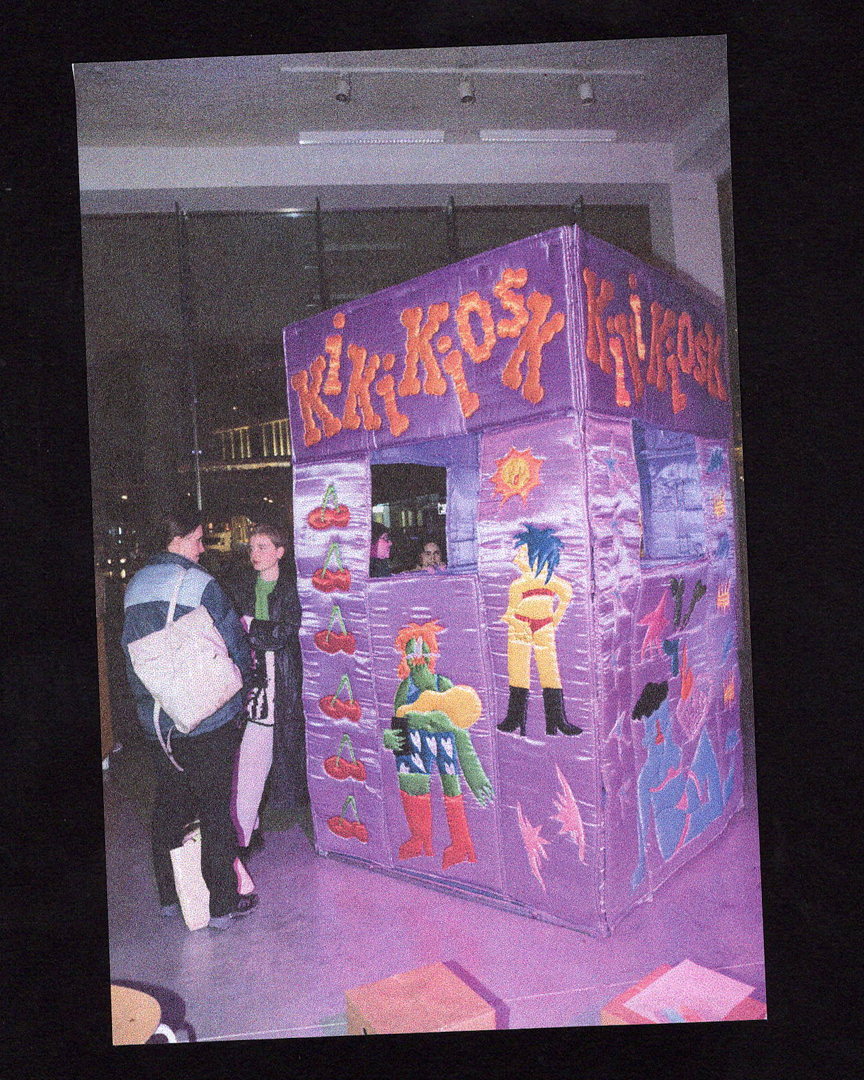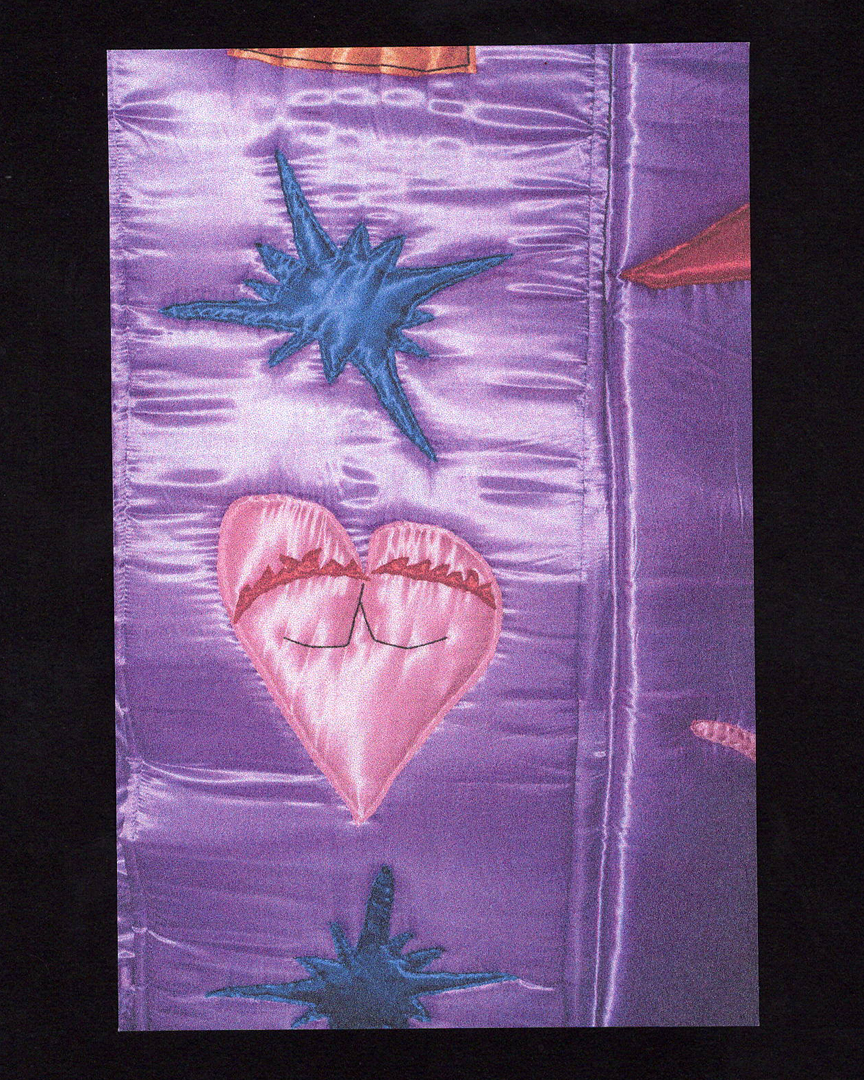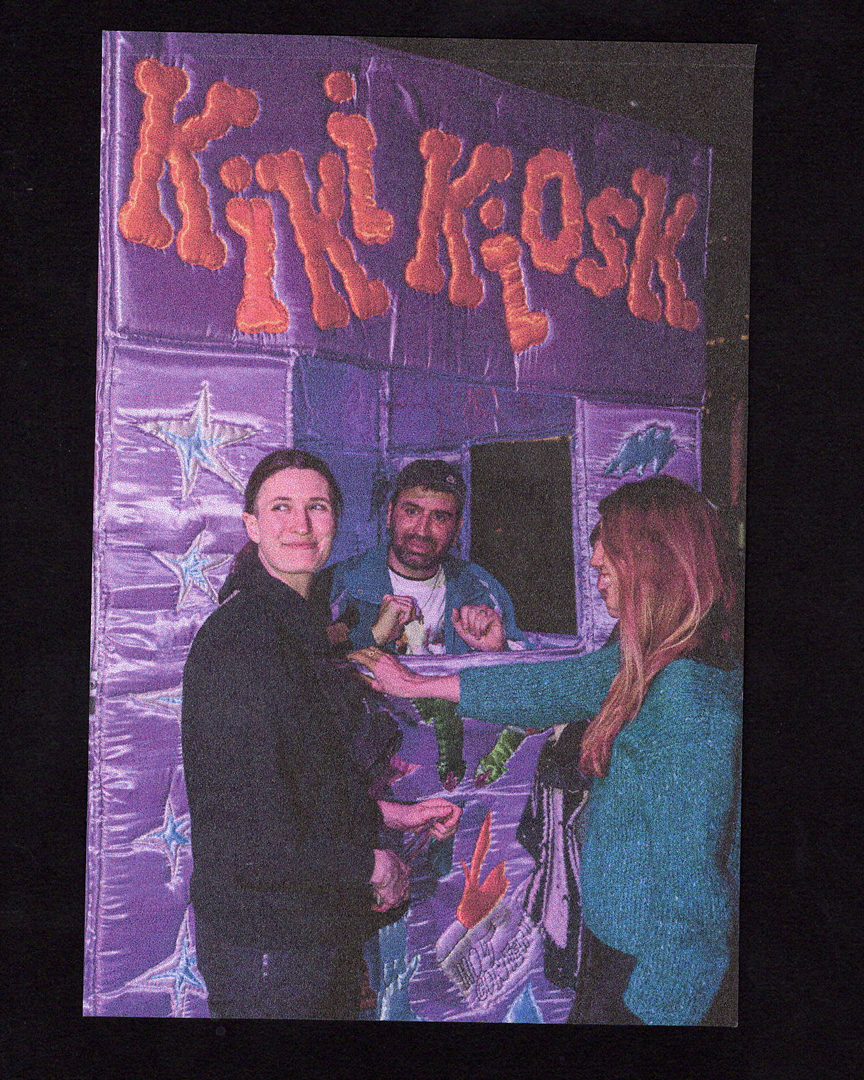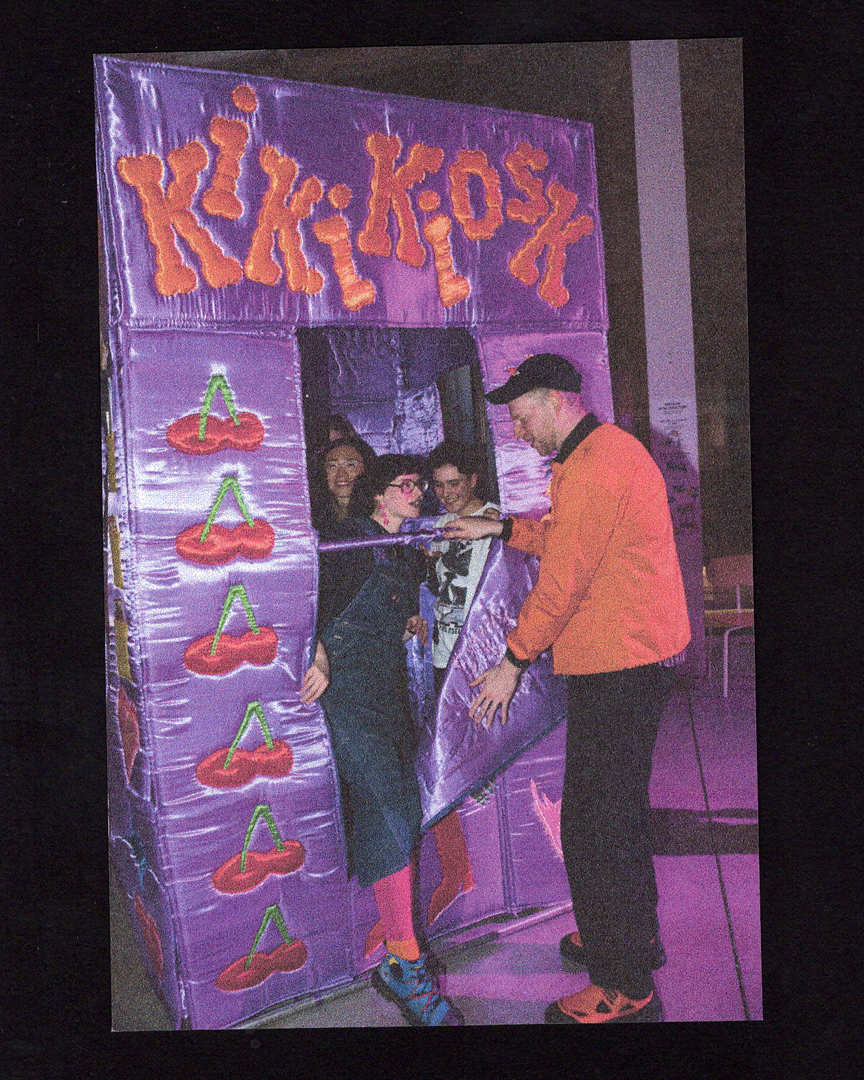 The Kiki Kiosk is a roaming structure that is designed and built to shelter Bebe Books publications and archives. The Kiki Kiosk functions not only as a sanctuary for printed materials but also as a gathering spot for the queer community.

The prototype was created in Brugge for the Konvooi Festival in 2022 during their residency at Het Entrepot. For the Muntpunt Library, Bebe Books constructed by hand a puffy version of their previous kiosk.

The opening of the Kiki Kiosk at Muntpunt Brussels was on April 27. During the opening, discussions about recent publications and collaborations of Bebe Books took place, and some of the cute Bebe members performed. The visitors could browse the selection from our archive of publications between April 27 and June 30 in Muntpunt.

Illustrations by Nina Neczliova
Photos by Rita Maria Nour Habib

Toilet Zine Launch
Viernulvier Gent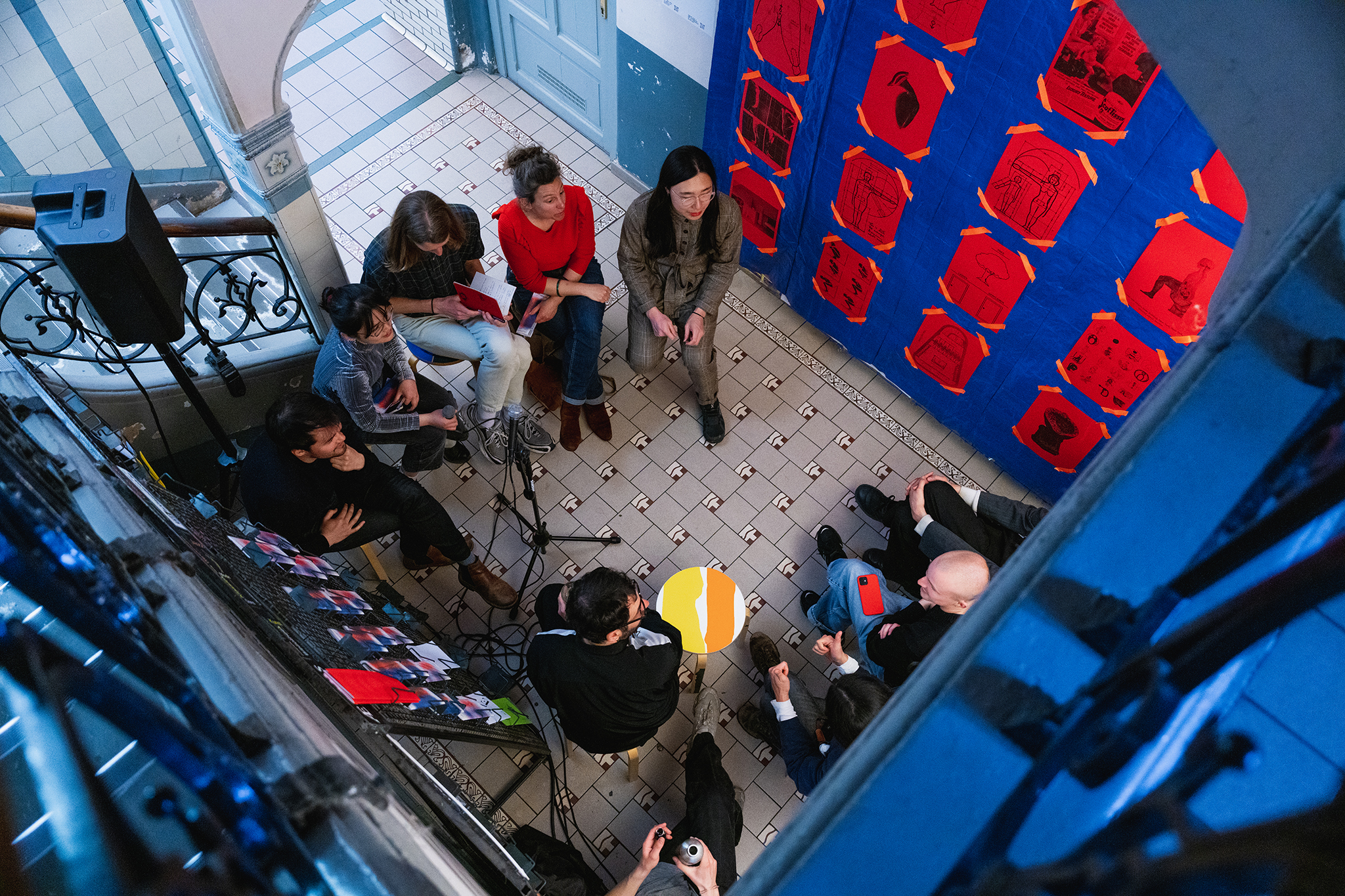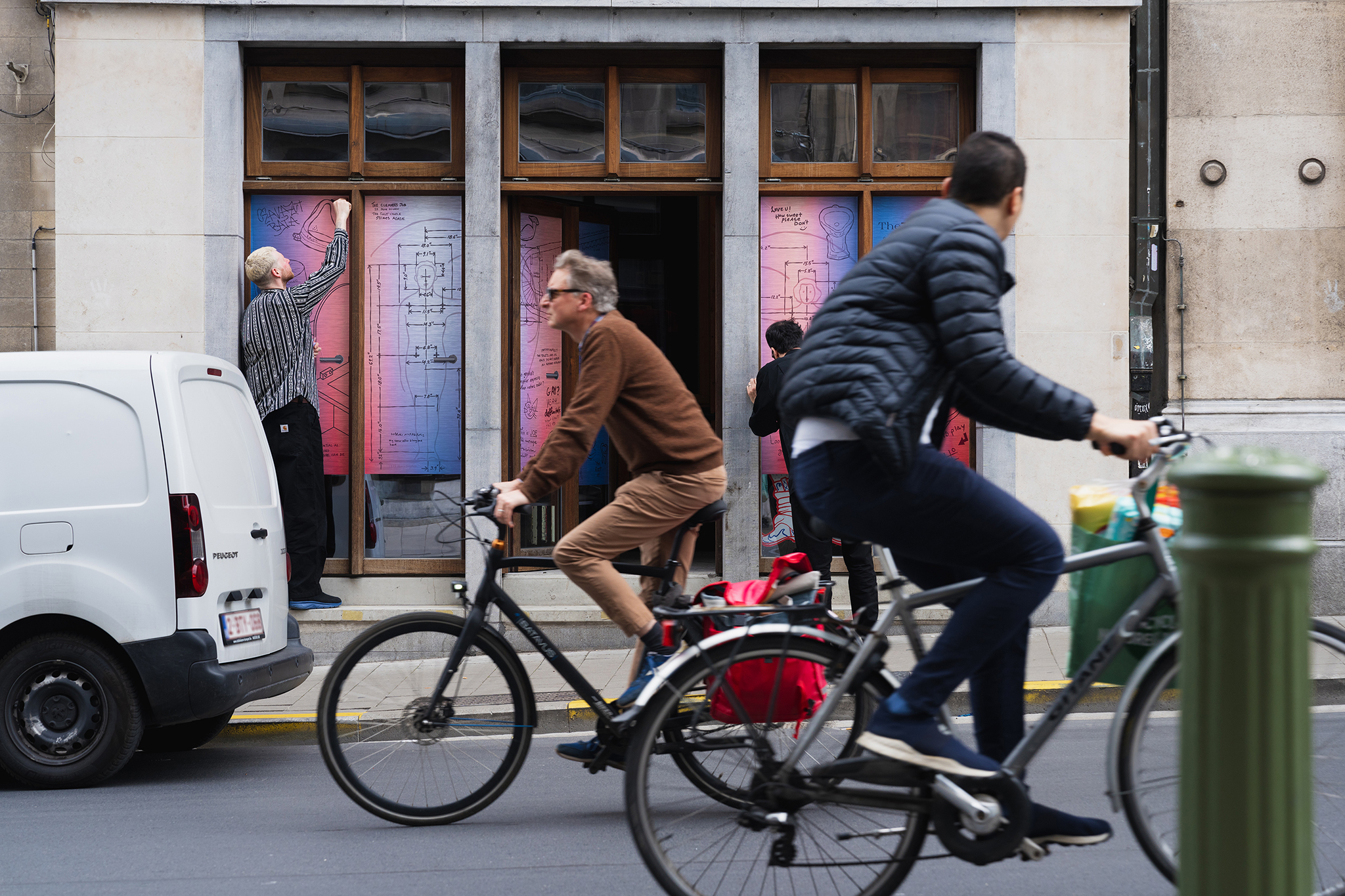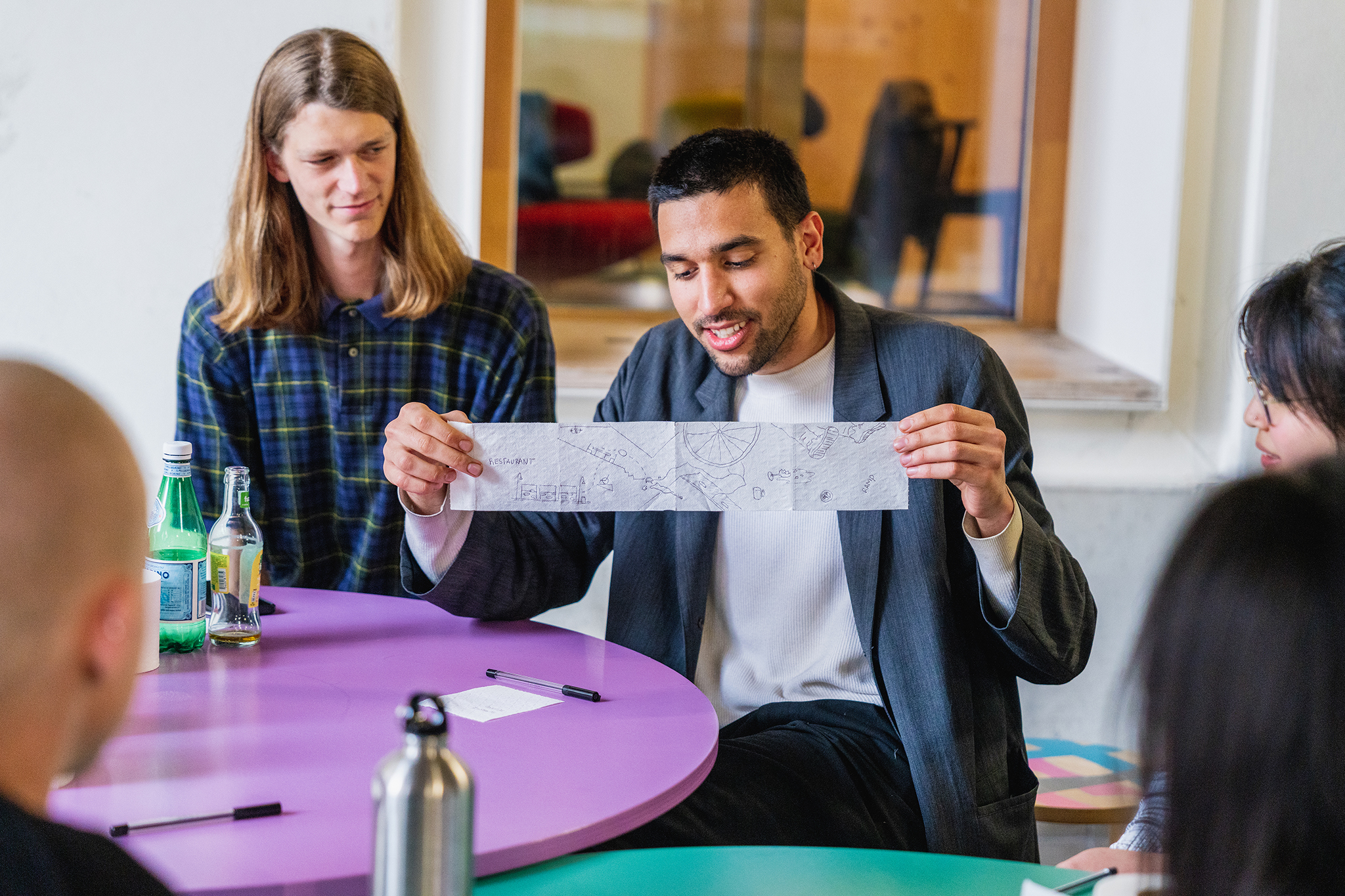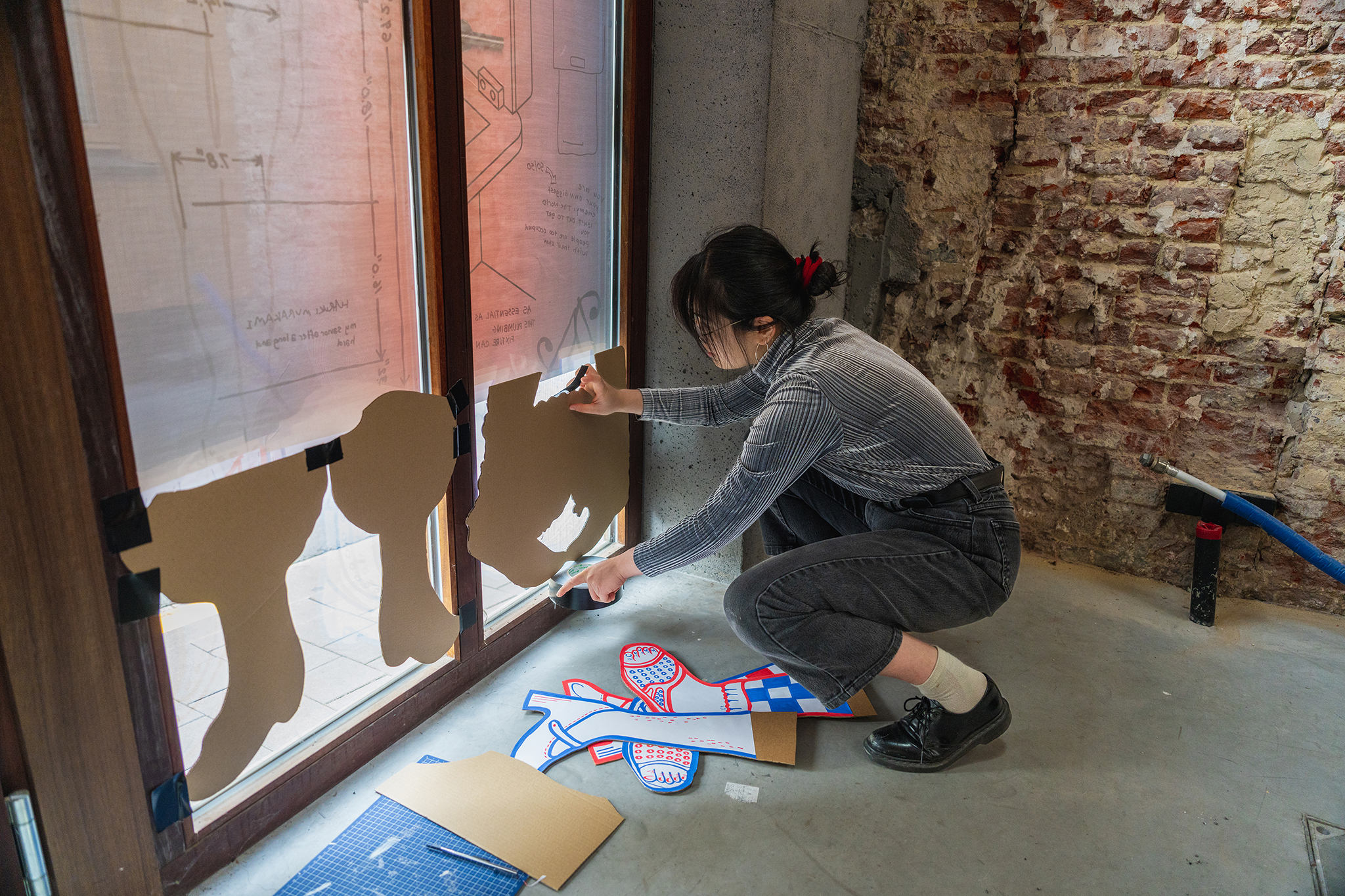 To our knowledge, this was the first-panel discussion in the world to take place next to a public bathroom door. For the launch of the Toilet zine we invited these architects: Jesse Verdoes, Takuma Johnson, Tuyen Le and Noam from Bebe Books.

We talked about queering the architectural infrastructure of segregation, namely binary bathrooms at gender-neutral bathroom of Viernulvier Gent

Jesse Verdoes is a spatial designer and researcher from the Netherlands who recently graduated from The Berlage Center for Advanced Studies in Architecture and Urban Design. Currently, he is working as a researcher and exhibition designer at TU Delft and is co-teaching a course on architectural modeling at The Berlage.

Takuma Johnson is an architect and spatial designer currently practicing in Rotterdam. A registered architect in the United States, he previously practiced in New York City and Spain, and is a former teaching fellow at Cornell University.

Tuyen Le is an architectural designer currently pursuing her master's in Architecture at TU Delft. With a Vietnamese upbringing and influences from studying in the U.S., her interest circulates design archeology, decolonization, and post-irony culture.
Happy New Queer
Antwerp Queer Arts Festival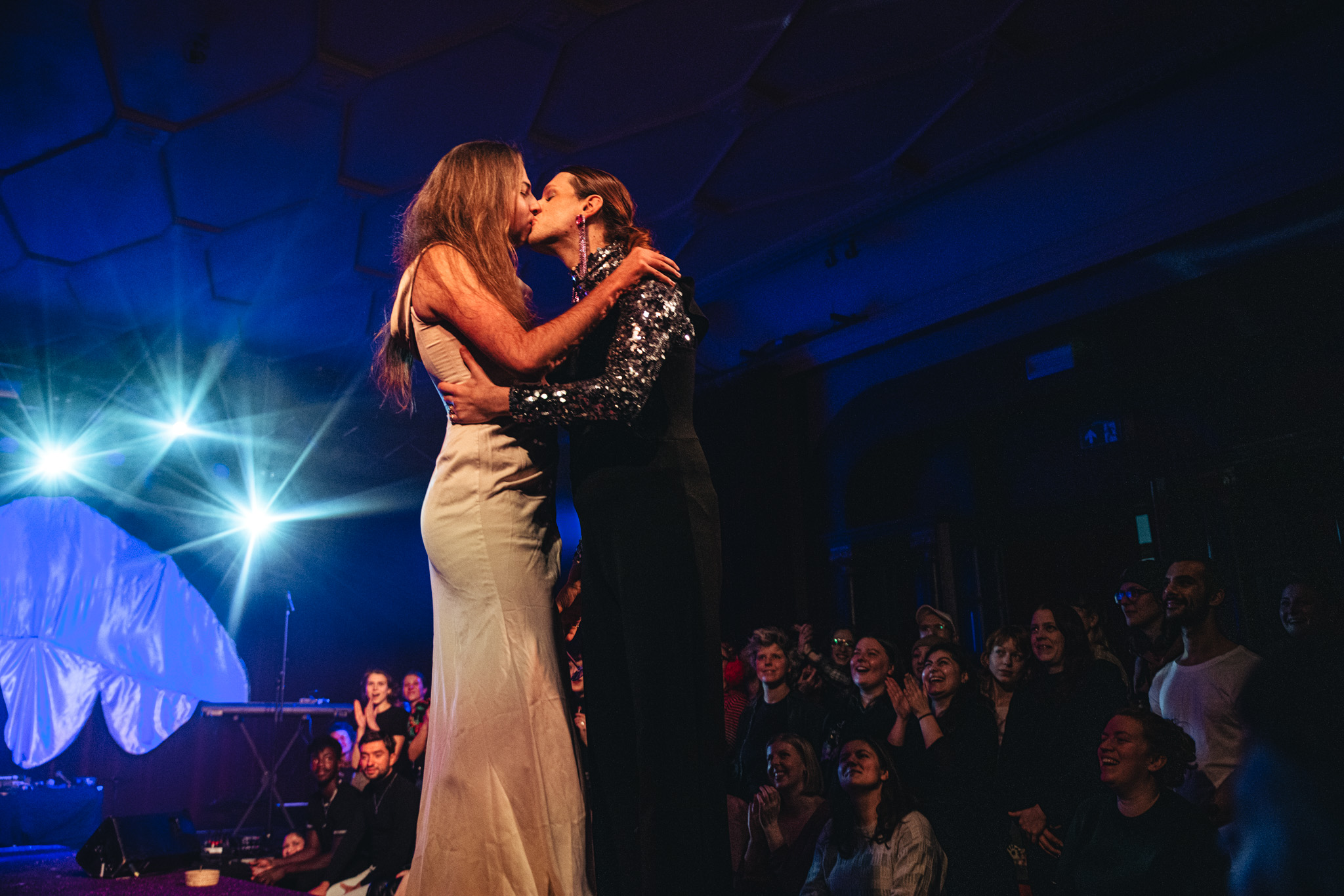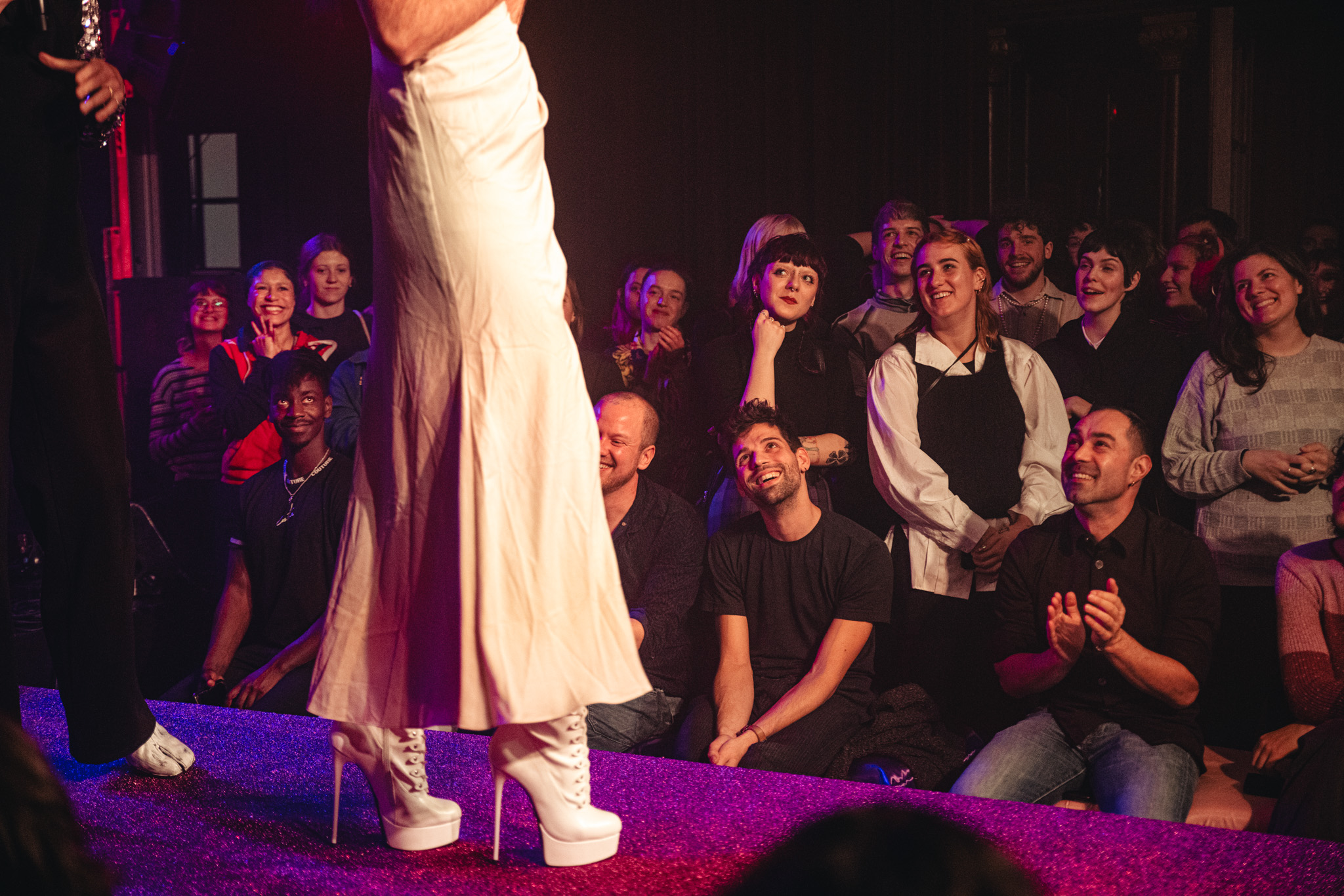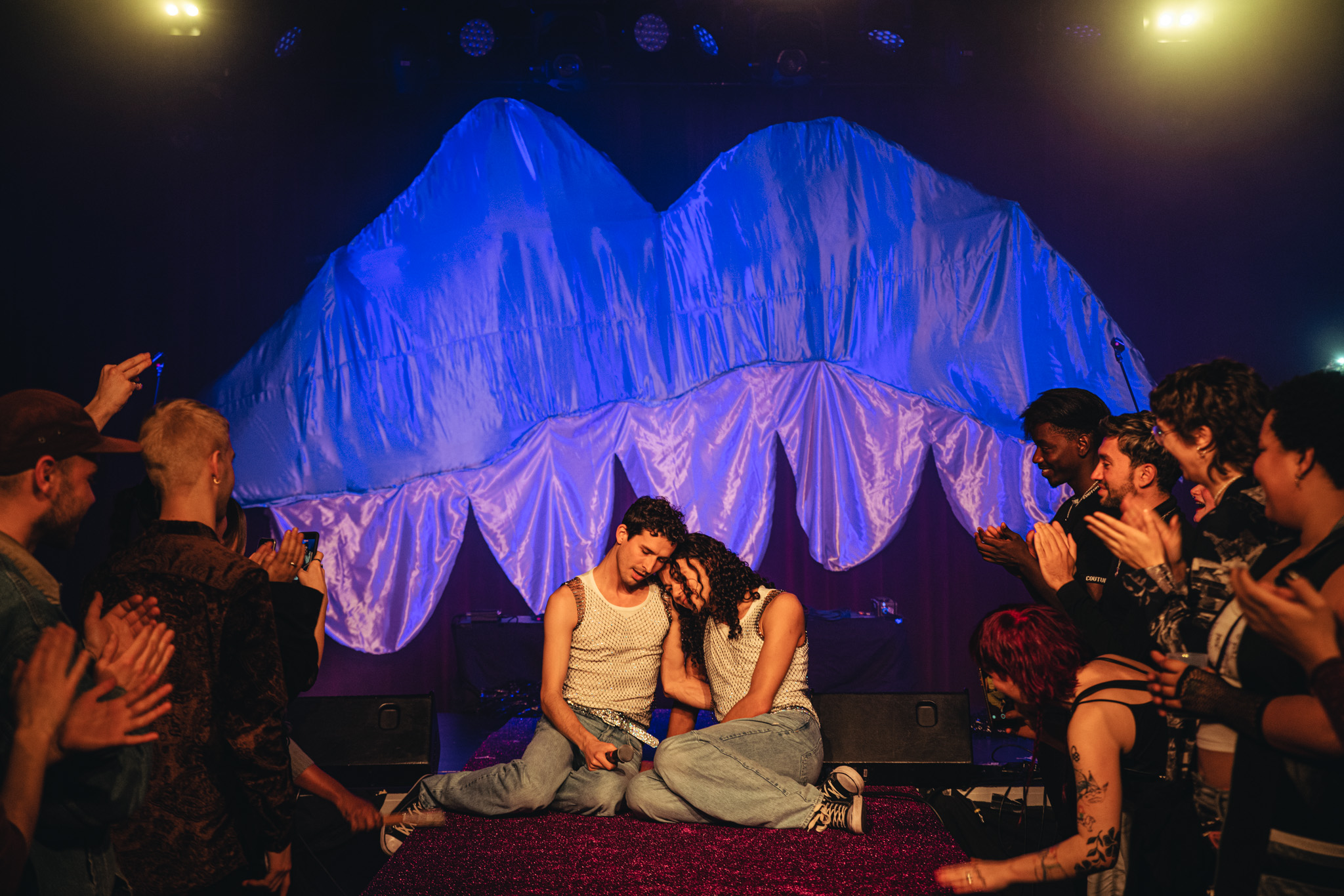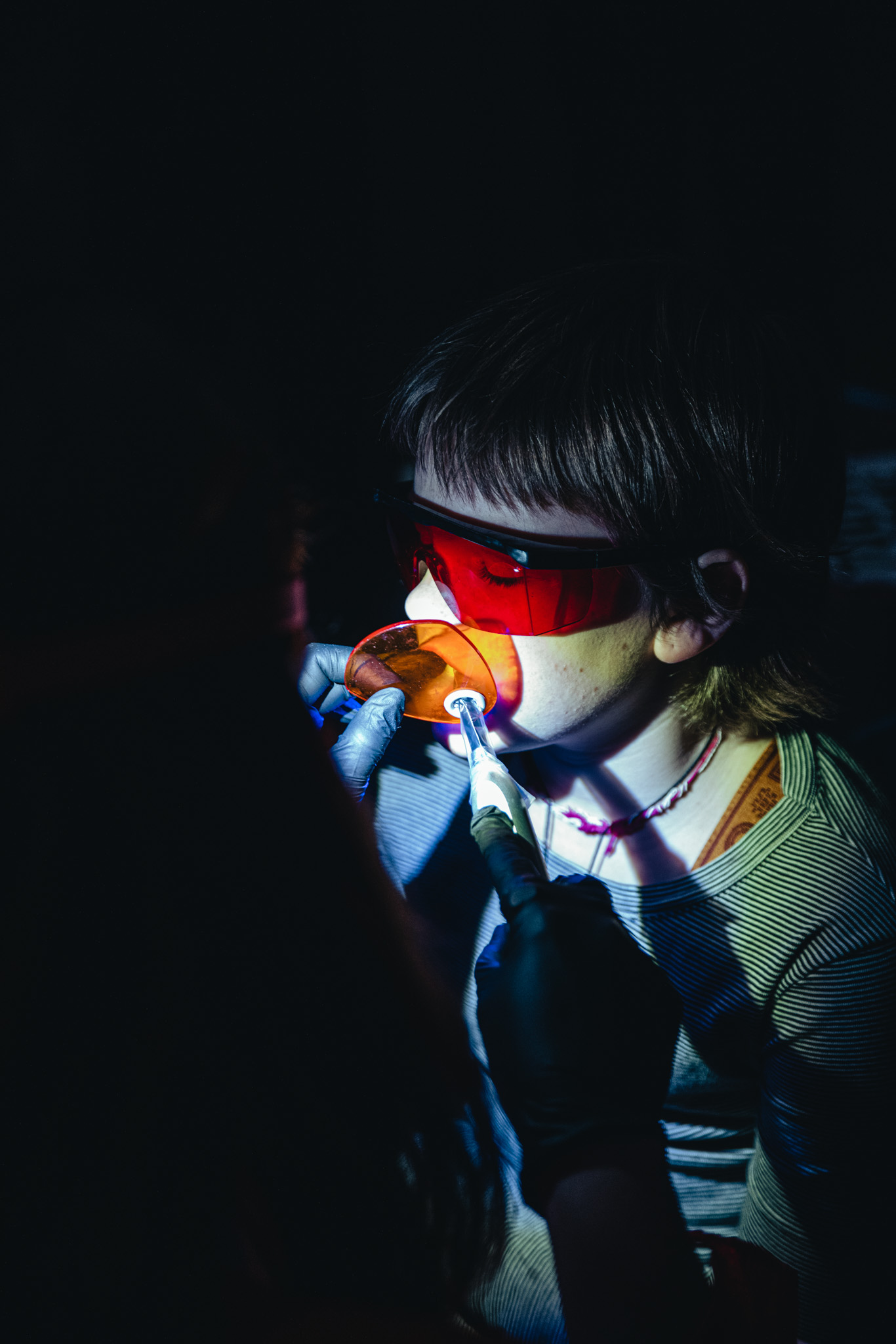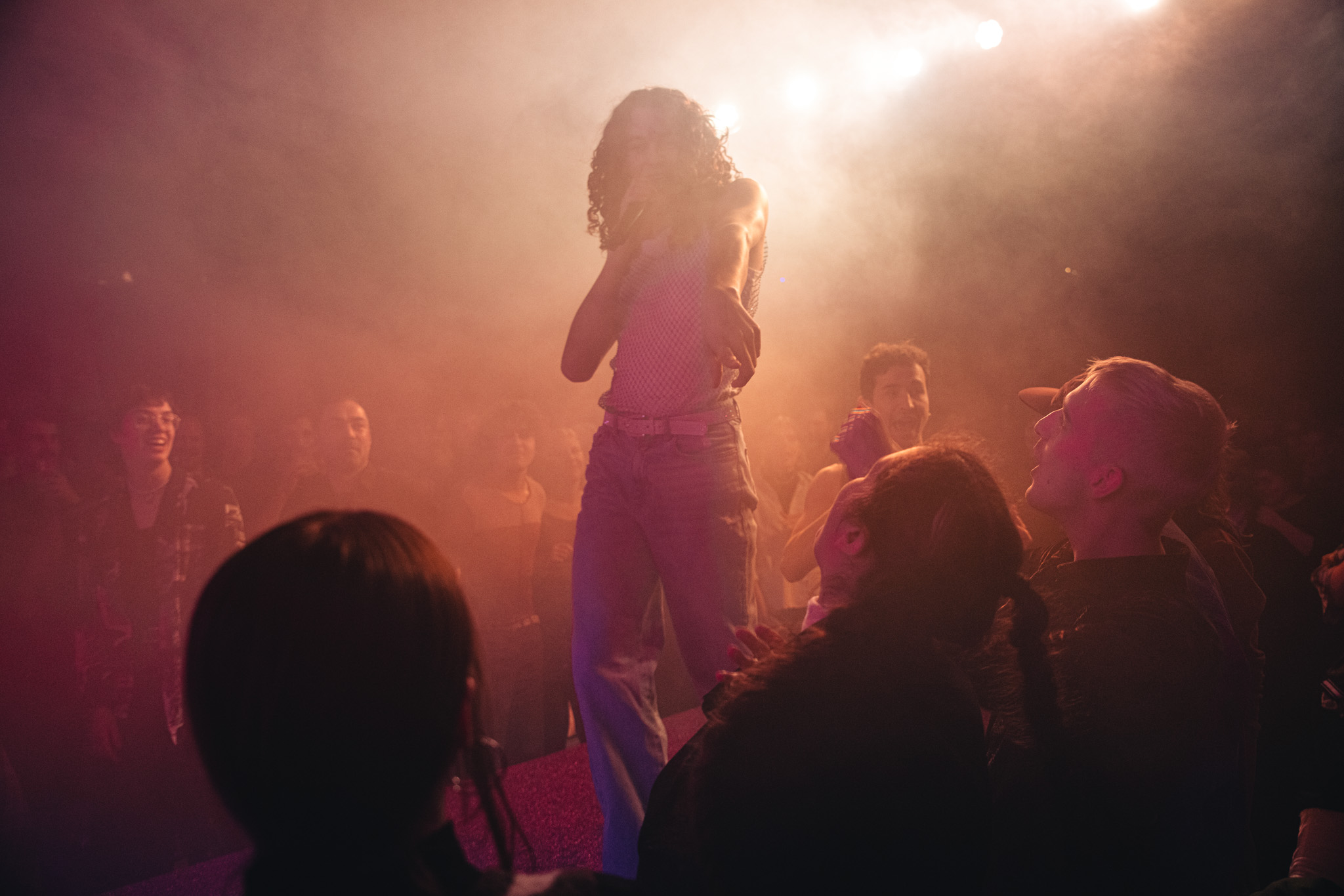 Champagne, croquettes and glitter...
Happy New Queer!

Together with Antwerp Queer Arts Festival, Viernulvier, and Destudio, we organized 'Happy New Queer' to celebrate the new year with our chosen queer family.

The event first took place on 3 January in De Studio Antwerp, and then it was in Viernulvier Gent on 7 January 2023.

The lineup was with Porcelain ID, Noam Youngrak Son, Oriana Ikomo, Maria Luiza Grymonprez & Jino Martinez, Wendy, Dena Vahdani, ILA, Viva Los DJs, and UNOS. The night was hosted by Madonna Lenaert & Joppe De Campeneere.

For this occasion, we also curated side activties. Aidan Abnet presented her new installation, the Clean Candy Club did dental jewelry for those who are fond of shiny accessories, and Celebrate Cultcakes was there for cake lovers.

It was a dazzling live show in which young queer artists showed the audience every corner of the room.