Calendar 2022
Yann Bastard
Season 4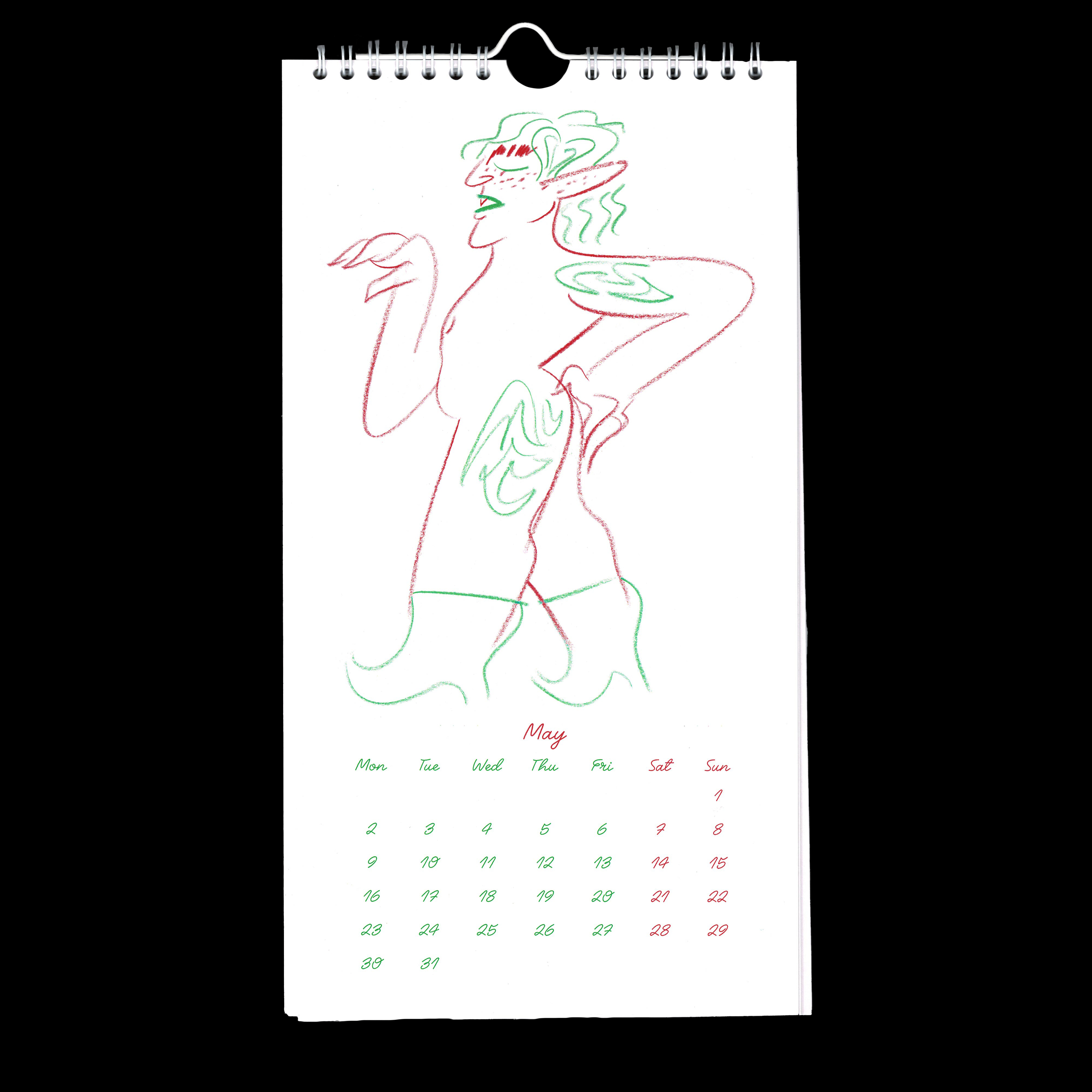 For the 4th time in a row, we proudly present you a brand new Bebe Calendar. This time in collaboration with the talented Yann Bastard. Yann is a Spain born illustrator based in Rennes, France. He mostly does editorial illustrations and has a soft spot for big, bold shapes. Shoes are his favorite thing to draw. Yann's list of clients includes the New York Times, Apple, and Wired!

︎ 16 × 29.7 cm
︎ 300 g, Recycled Paper
︎ Printed in Belgium
︎ 16 Euros





The Parade
Night Shift at Opera Ghent
Season 3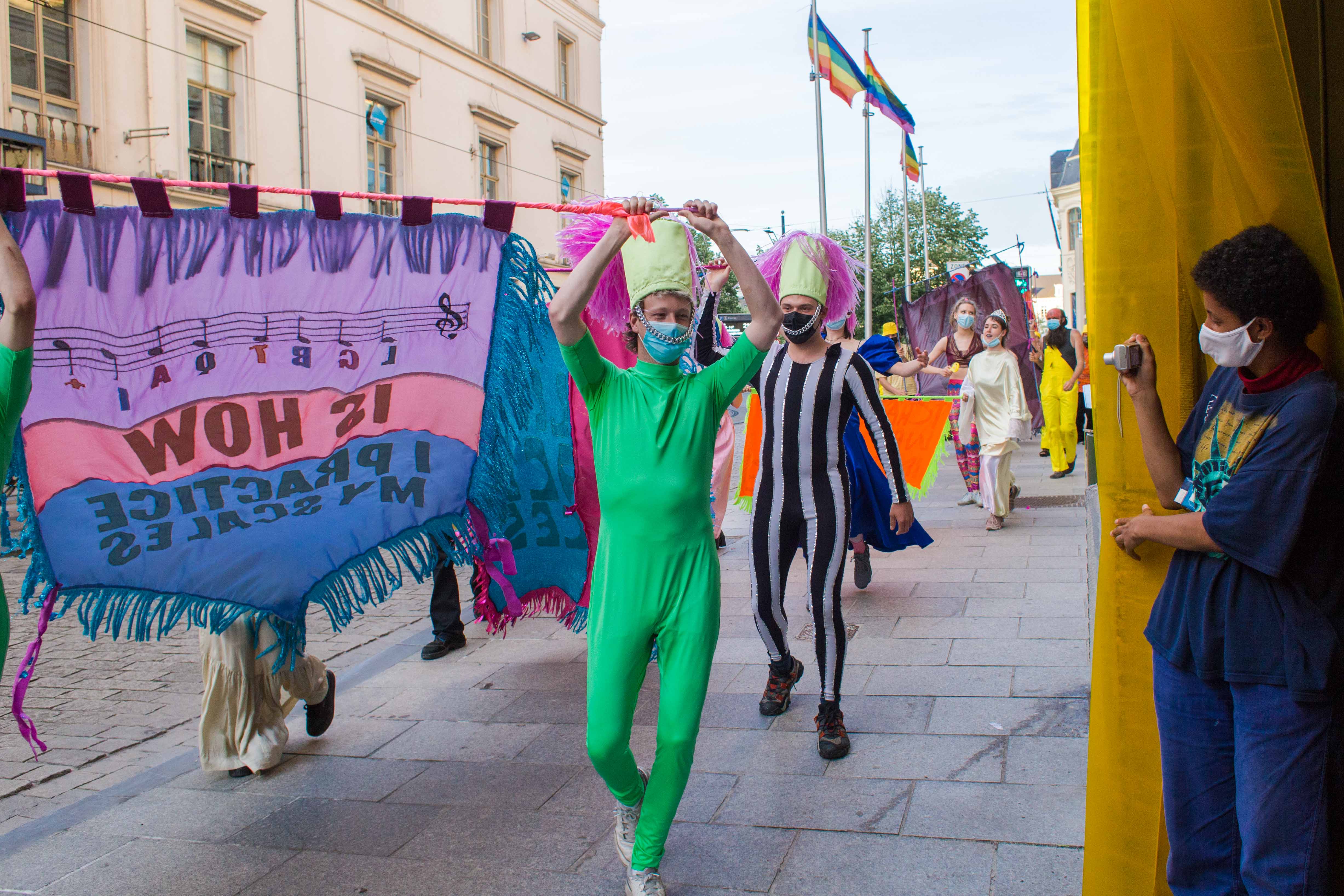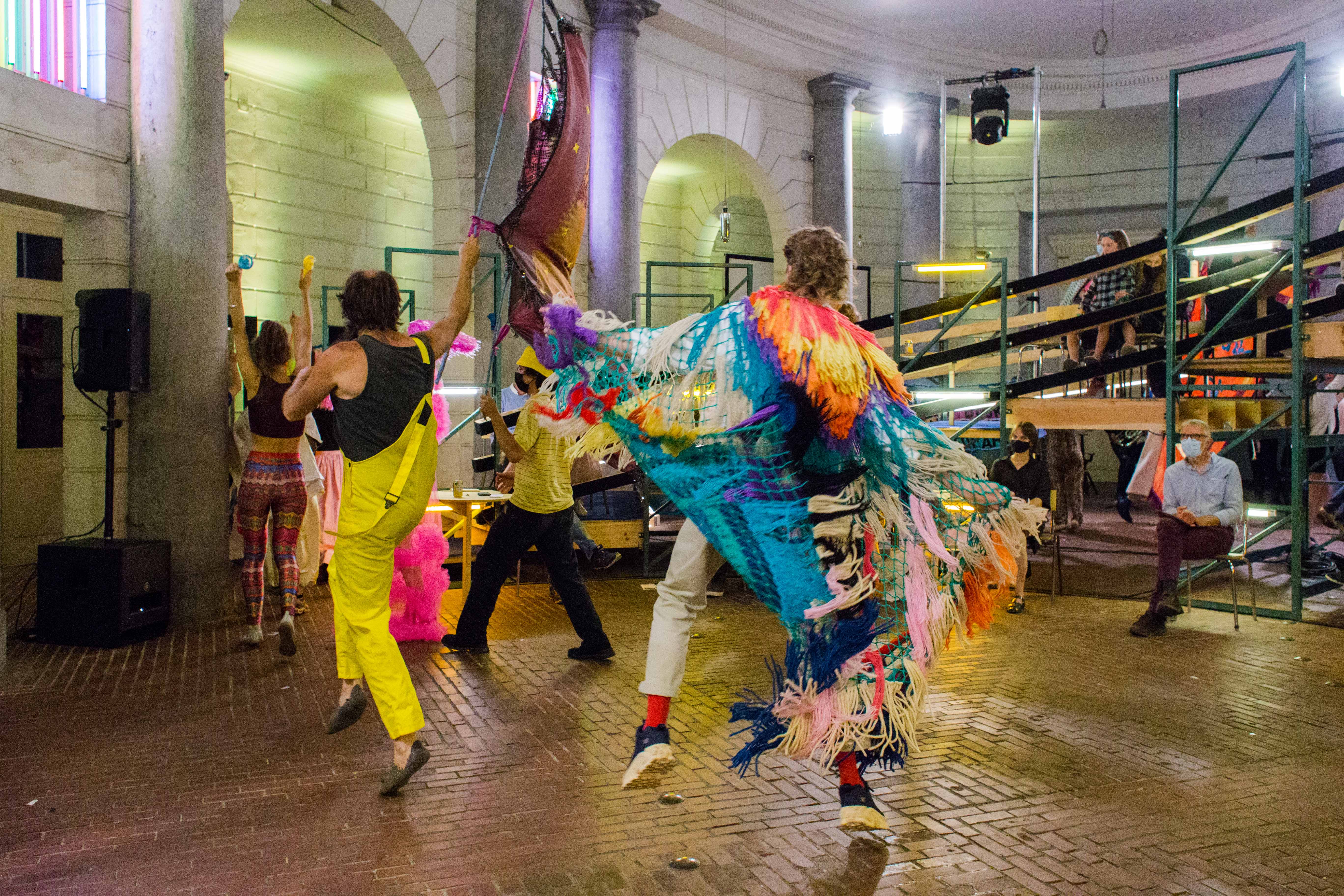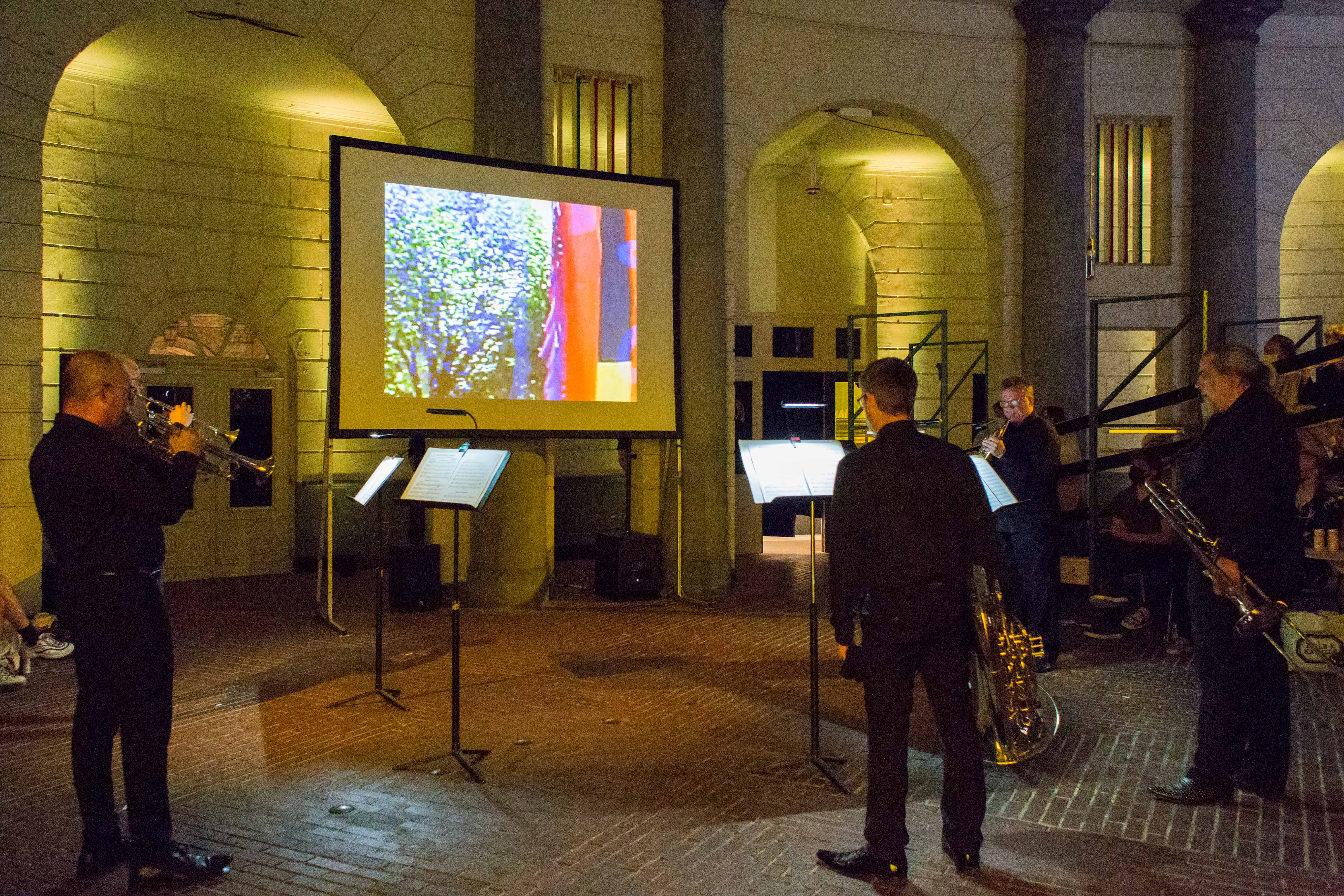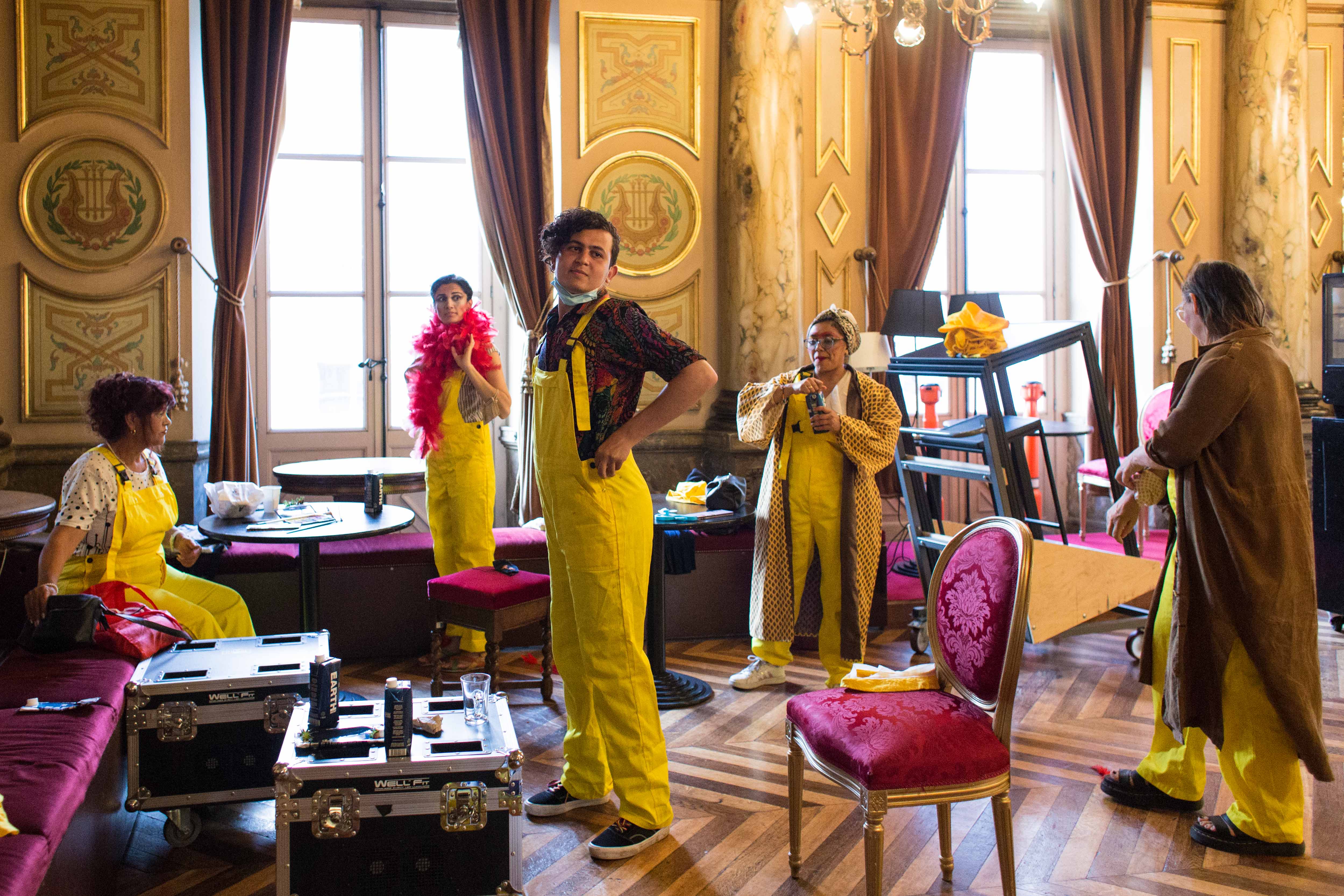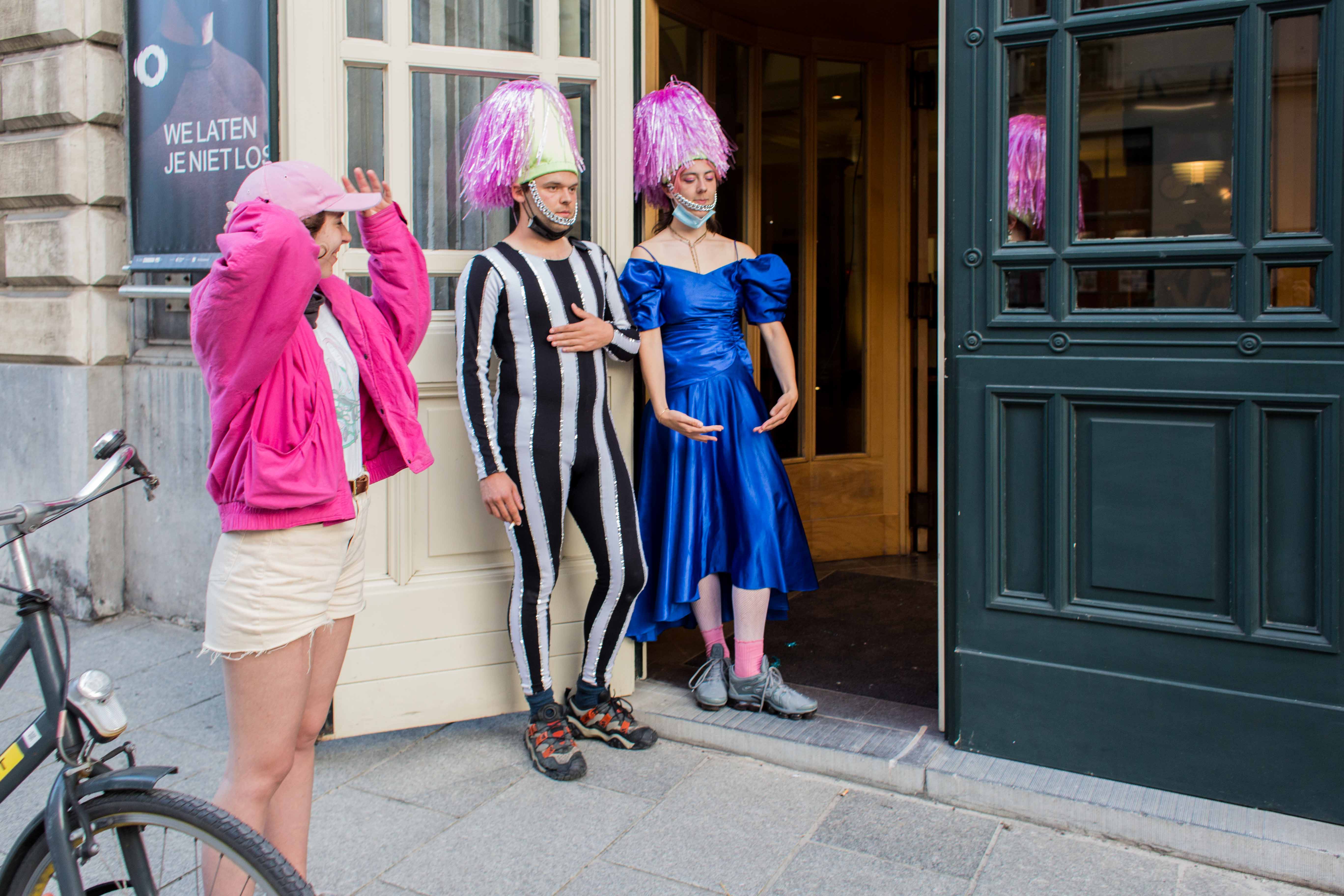 In the framework of Night Shift in Opera Ghent, Bebe Books joined forces with the open cultural platform Manoeuvre, located in the Ghentian neighbourhood Rabot, Gent. In collaboration, they made banners by hand, inspired by the queer history of opera. Together with the people of Manoeuvre who co-created the banners, the collective ZUIDPARK, who were on the Night-Shift line-up too, and the brass quintet of Opera Ballet Vlaanderen, they festively open the programmation of REST with a parade. When the parade enters the space of REST, it transforms into an evening of spoken word, music and performances.
The Parade Day
Night Shift at
Opera Gent
Season 3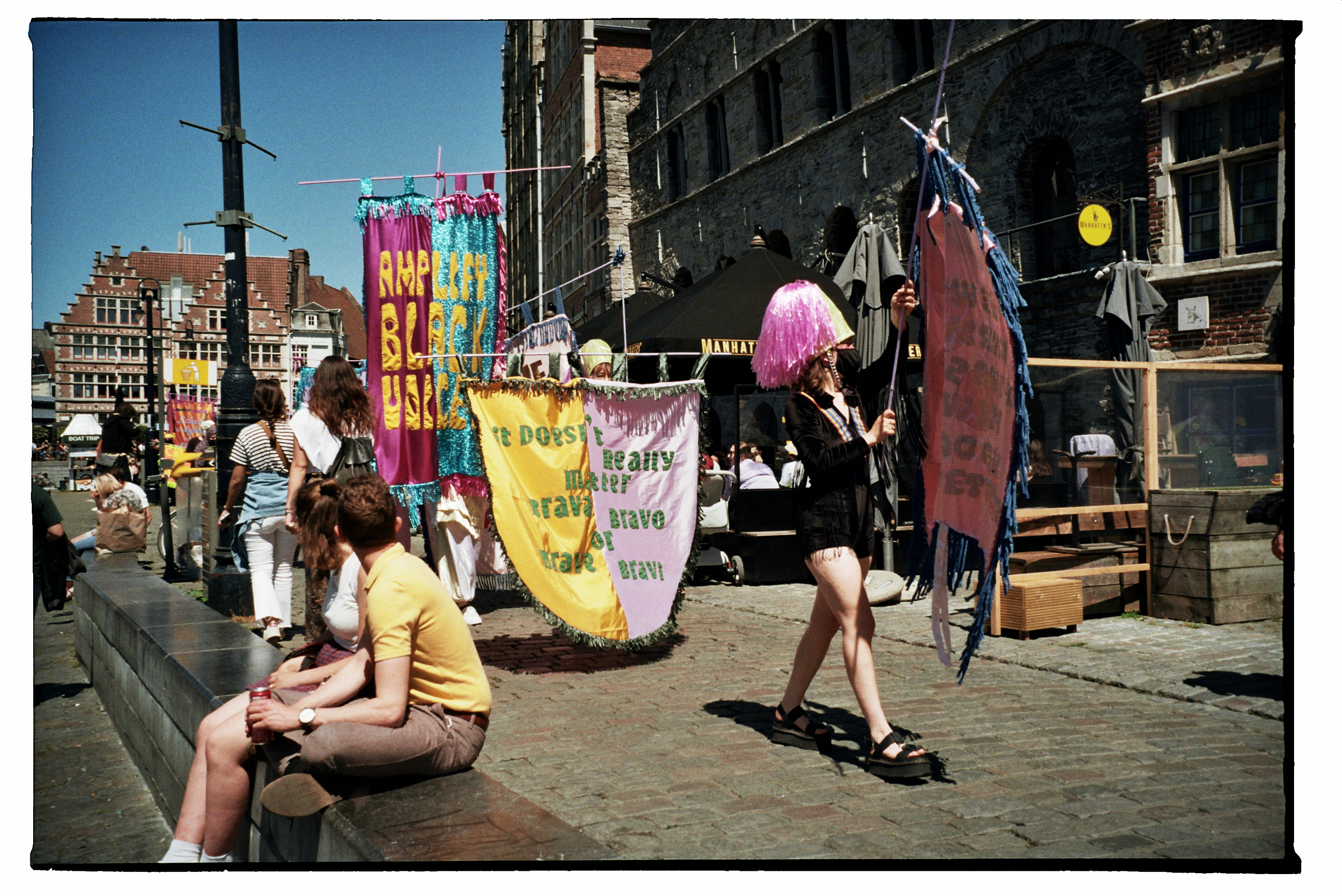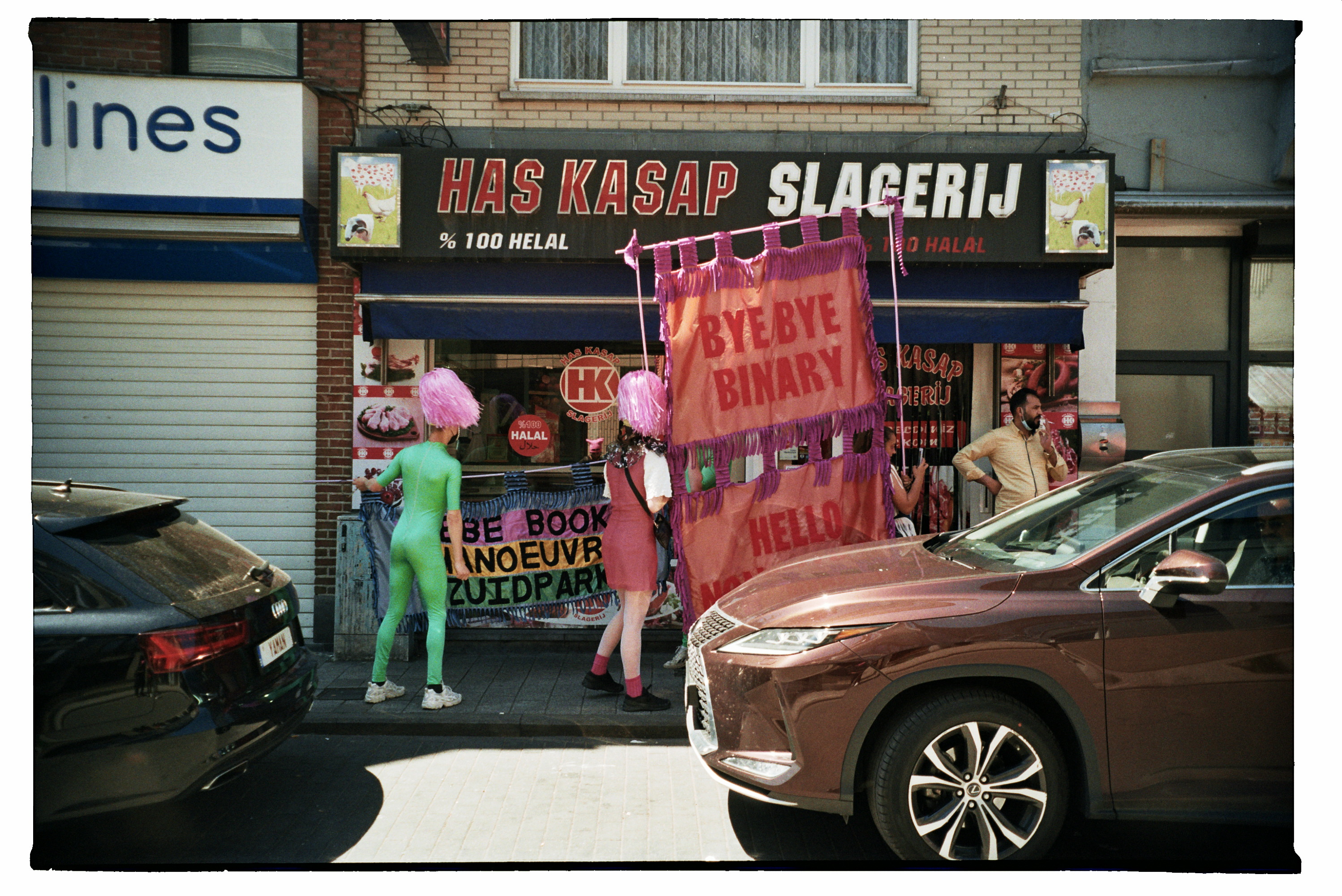 Summer of 2020 we were invited by Gouvernement Gent for the event is called Night Shift.

In anticipation of this Night Shift edition, business as usual seemed impossible. Upon quickly realising this, Gouvernement radically opened the platform to others, inviting six collectives to shape the event together. This extraordinary edition evolved from the ensuing conversation between Gouvernement, Bebe Books, House of Lux, La 'S' Grand Atelier / Post Animale, Leaving Living Dakota, Mama's Open Mic, Zuidpark and three musicians of Opera Ballet Vlaanderen.

Gathering on a weekly basis, we developed a set of shared values. This common ground enabled us to build a shared Night Shift in which exchange could take on a central role while each practice maintained its autonomy. The key question promptly arose: How can we make space for each other?

After long thought process we decided to make banners about queer history of opera. To create these idea Bebes knocked the door of Manouevre Gent. They helped us constructing the banners and providing us a their space. When we finished of making them, we hit the roads of Gent on sunny summer day holding the banners with proud listening opera classics.

We ended up our parade in the Opera Bulding and hanged them in the peristylium. They stayed hanged during the month of June of 2021.




Toy Block Workshop
Julie Van Wezemael

Season 3
Can't find friends for your bubble? The landlord doesn't allow pets in the apartment? Build your own set of customizable modular pals in this toy block workshop! The options are limitless: big or small, human or plant, happy, sad, three-eyed, five-legged, and everything in between. Why spend €100 on an Alexander Girard wooden doll when you can build your own?

Acrylic paint is hard to get out of clothes so bring an apron if you're as clumsy as me.

Julie Van Wezemael is an illustrator from Ghent.
She works with a variety of different materials and combines acrylic paint, etchings, and thread to create textural illustrations. Layer upon layer she builds colorful worlds that are often inhabited by strange creatures and plants. She started painting toy blocks for her niece in 2015 and has an ongoing series of angry wooden kids that are being sold for charity.


Calendar 2021
Gaelle Loth
Season 3
After announcing an open call for a queer illustrator who would like to create Bebe Calendar 2021, we had an overwhelming response. It was very difficult to pick one but in the end, we chose the dreamy Gaelle Loth for this edition.

Gaelle says the calendar illustrations work as a little flirting story in twelve chapters. A romance over one year, from the birth of butterflies in the belly to goodbye in a text message. Because love relationships are still the thing that makes us want to live the following year. And to start over.

Gaelle Loth is an artist, graduated from the School of Fine Arts in Lyon, France. But to get there, she owes a lot to her parallel studies of underground drawing and micro-publishing.

Her touchy-funny-freaky characters question identity and emotional relationships through intimate and delicate gestures, drowned in a mix of raw colors and flying strokes.