Happy New Queer
Antwerp Queer Arts Festival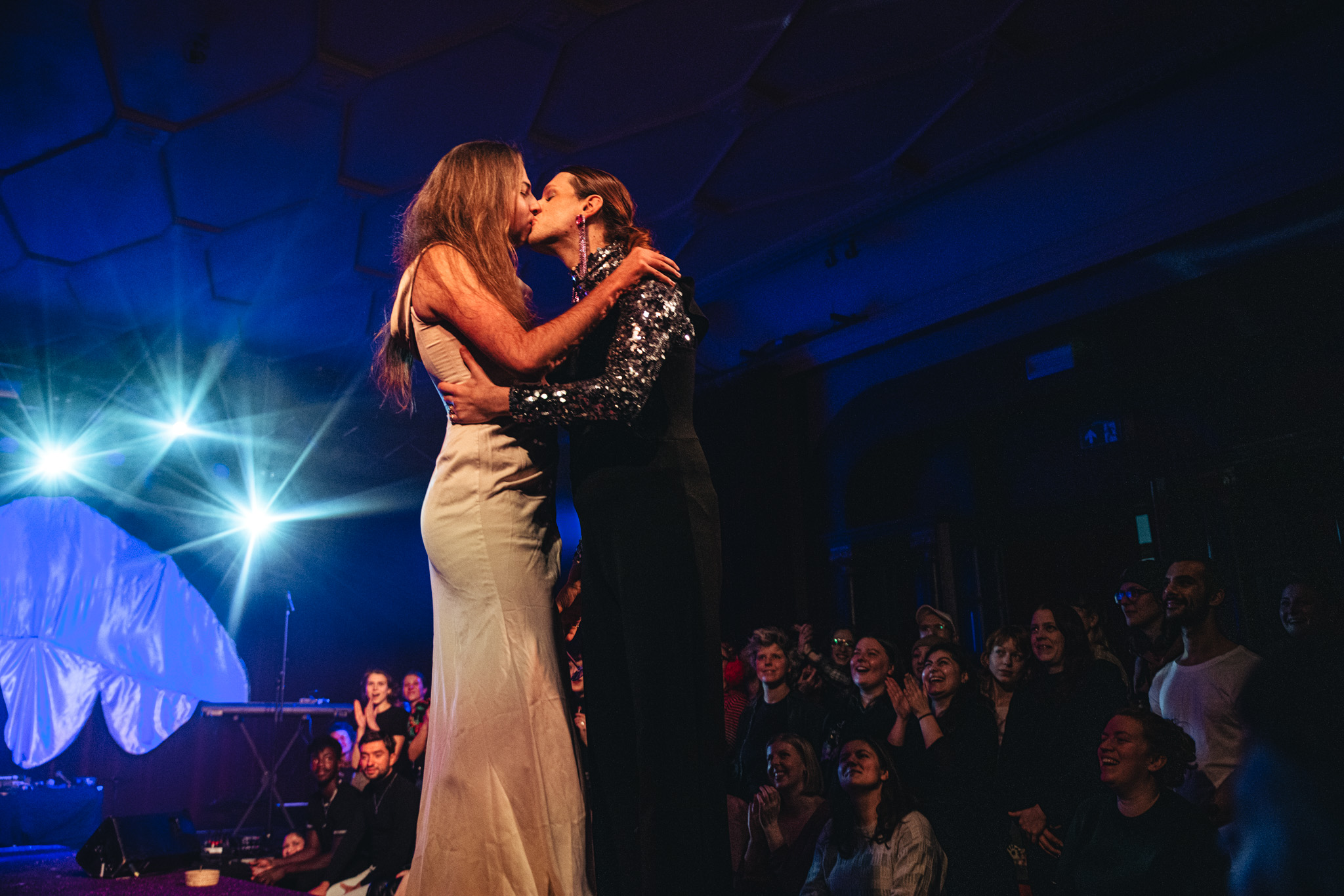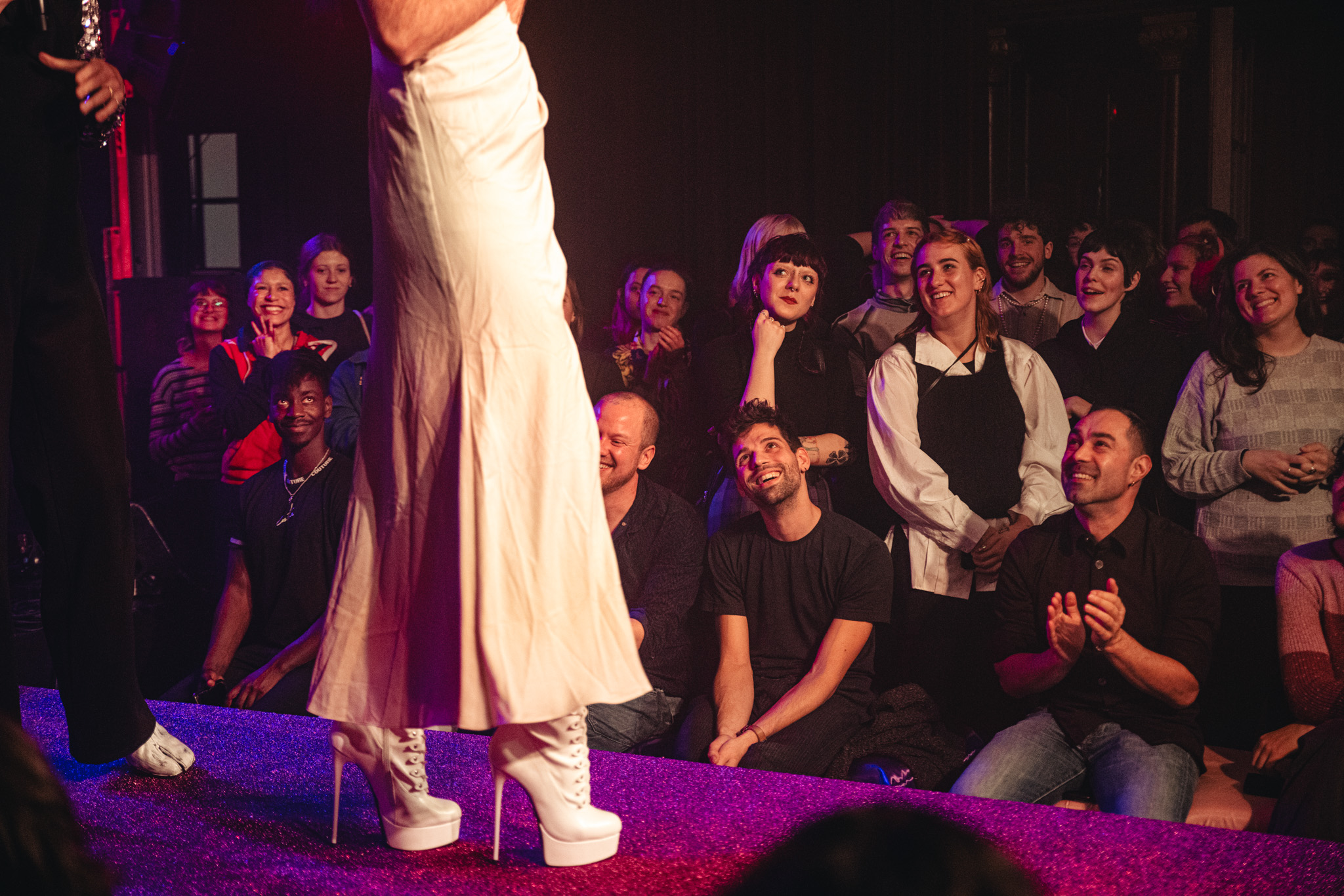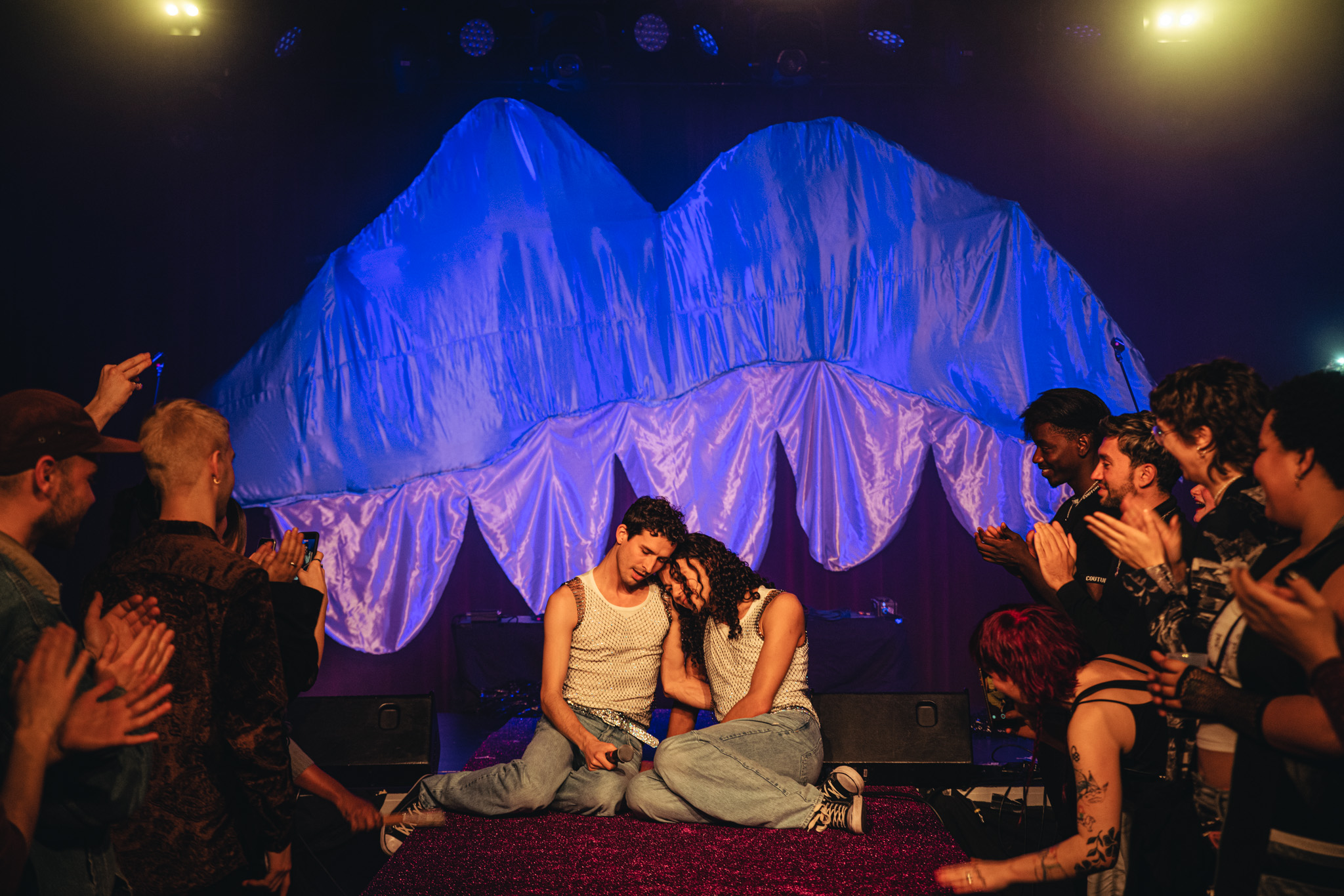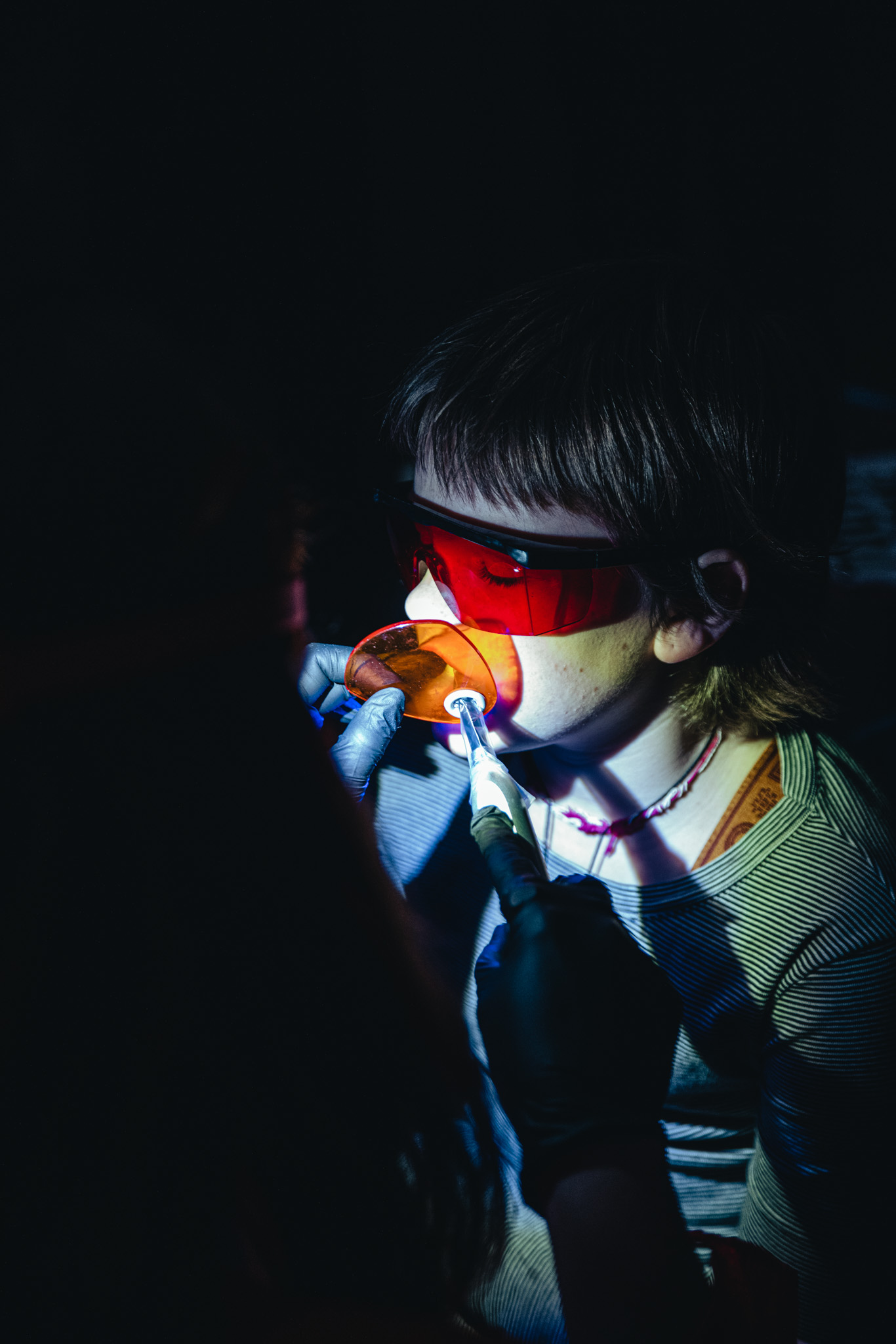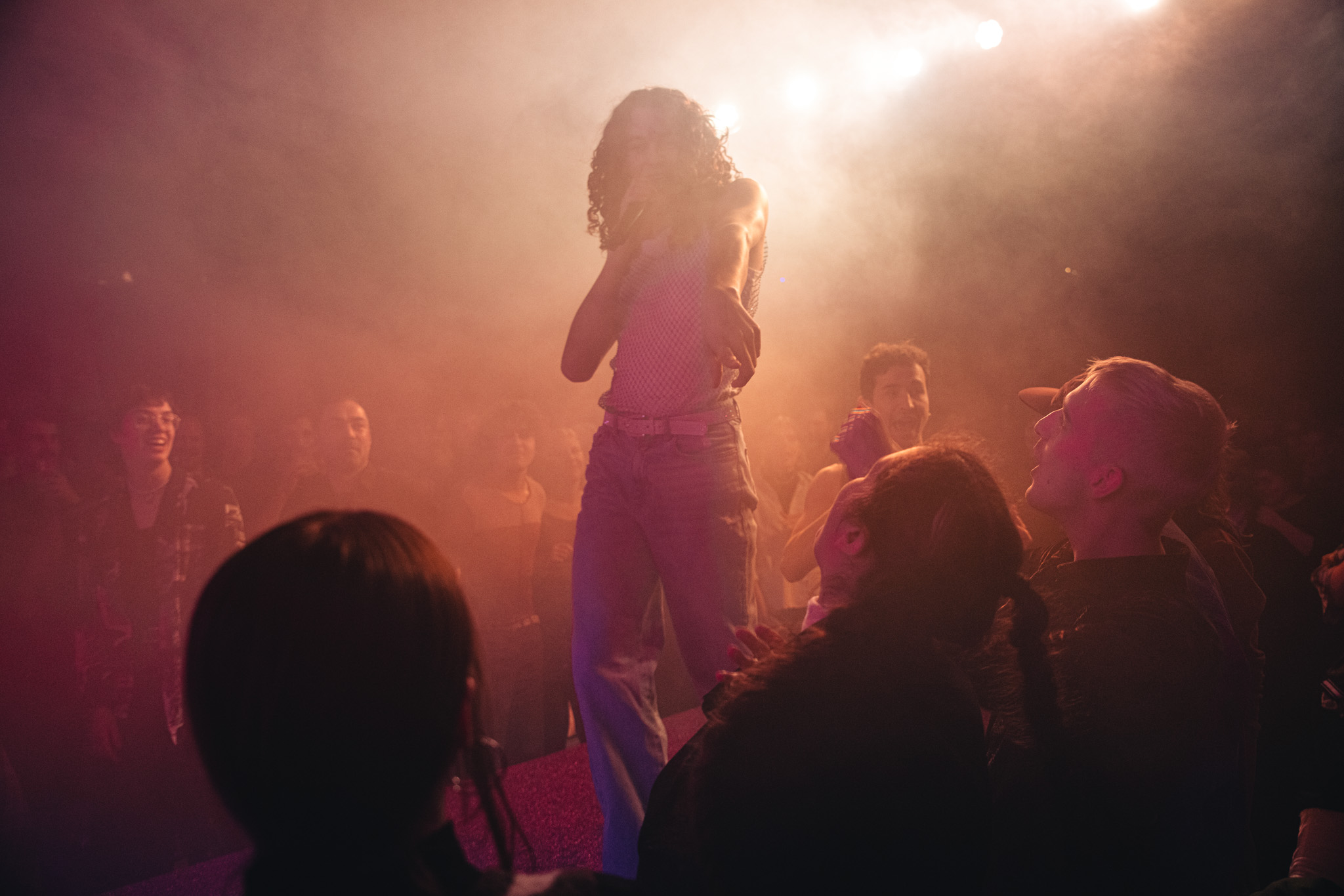 Champagne, croquettes and glitter...
Happy New Queer!

Together with Antwerp Queer Arts Festival, Viernulvier, and Destudio, we organized 'Happy New Queer' to celebrate the new year with our chosen queer family.

The event first took place on 3 January in De Studio Antwerp, and then it was in Viernulvier Gent on 7 January 2023.

The lineup was with Porcelain ID, Noam Youngrak Son, Oriana Ikomo, Maria Luiza Grymonprez & Jino Martinez, Wendy, Dena Vahdani, ILA, Viva Los DJs, and UNOS. The night was hosted by Madonna Lenaert & Joppe De Campeneere.

For this occasion, we also curated side activties. Aidan Abnet presented her new installation, the Clean Candy Club did dental jewelry for those who are fond of shiny accessories, and Celebrate Cultcakes was there for cake lovers.

It was a dazzling live show in which young queer artists showed the audience every corner of the room.

Calendar 2023 with Cheng-Hsu Chung
PrintRoom Rotterdam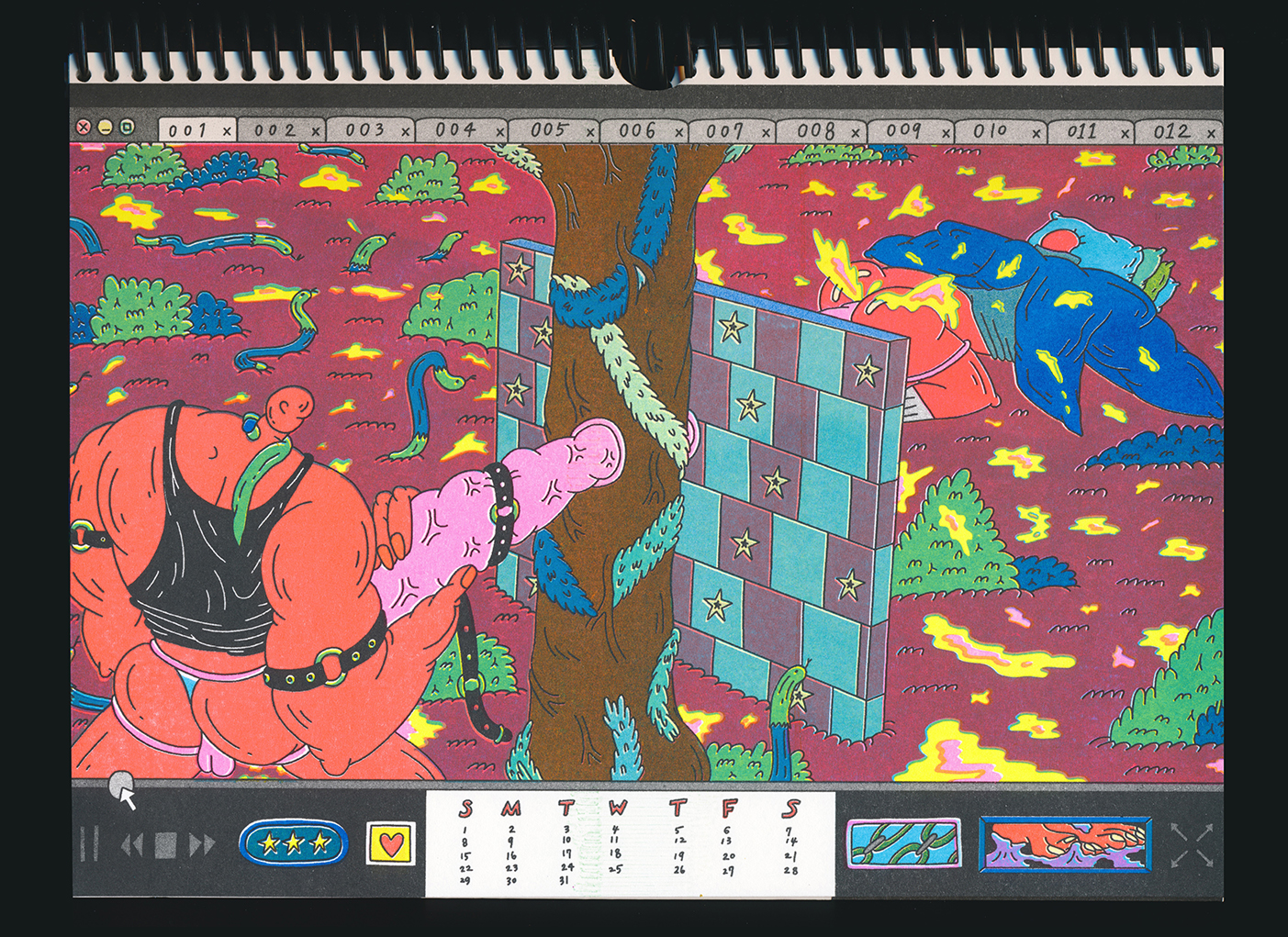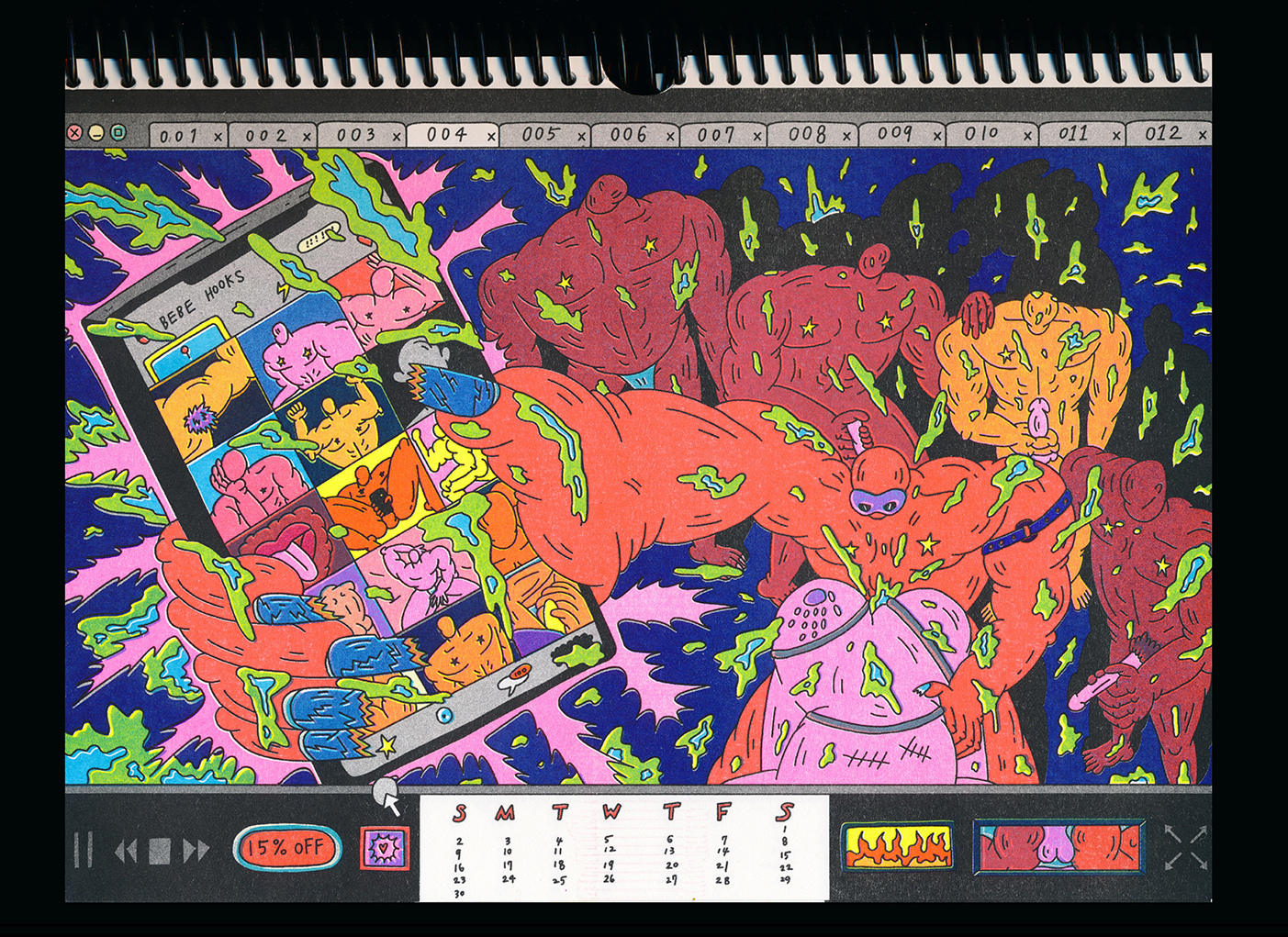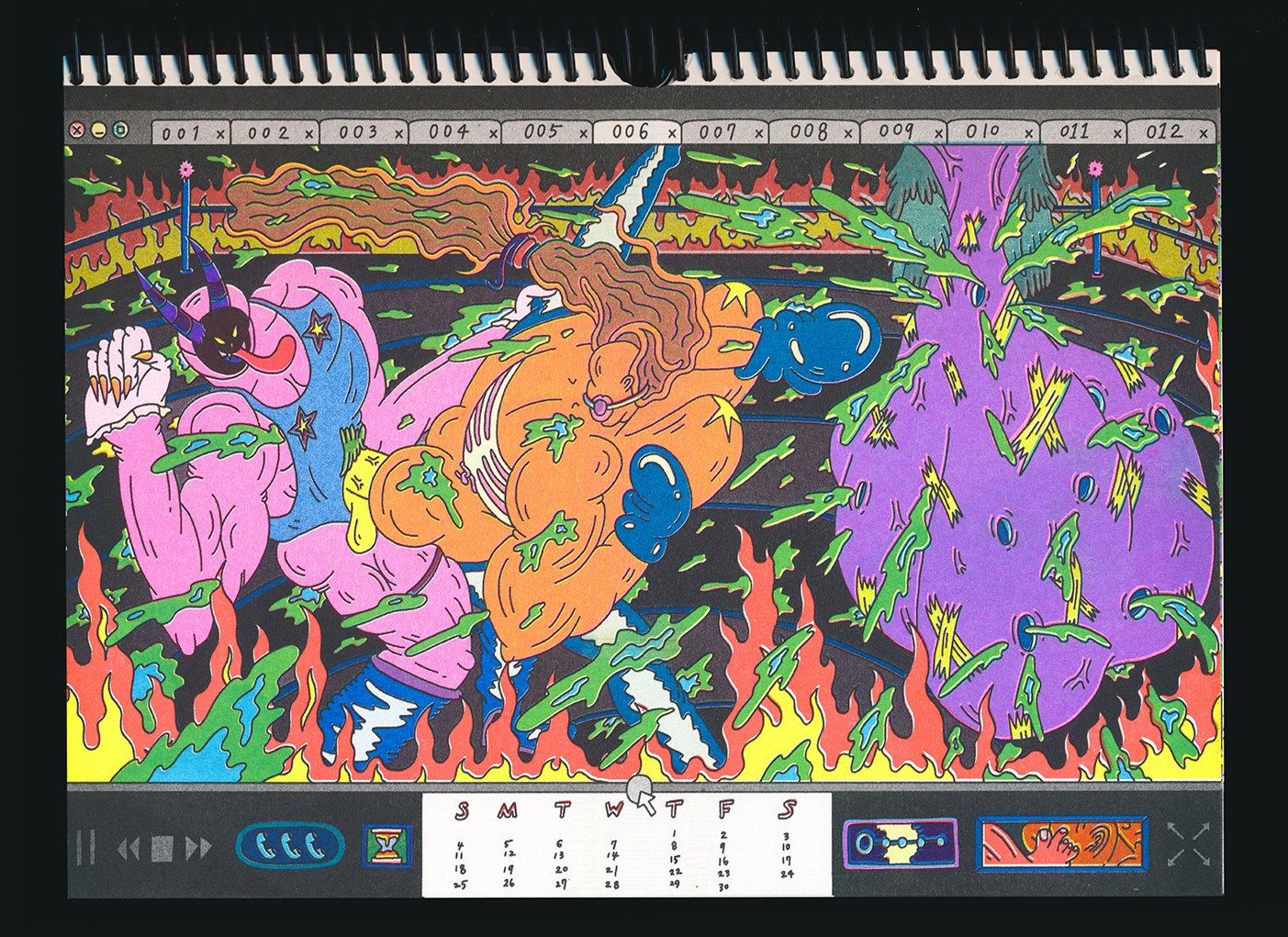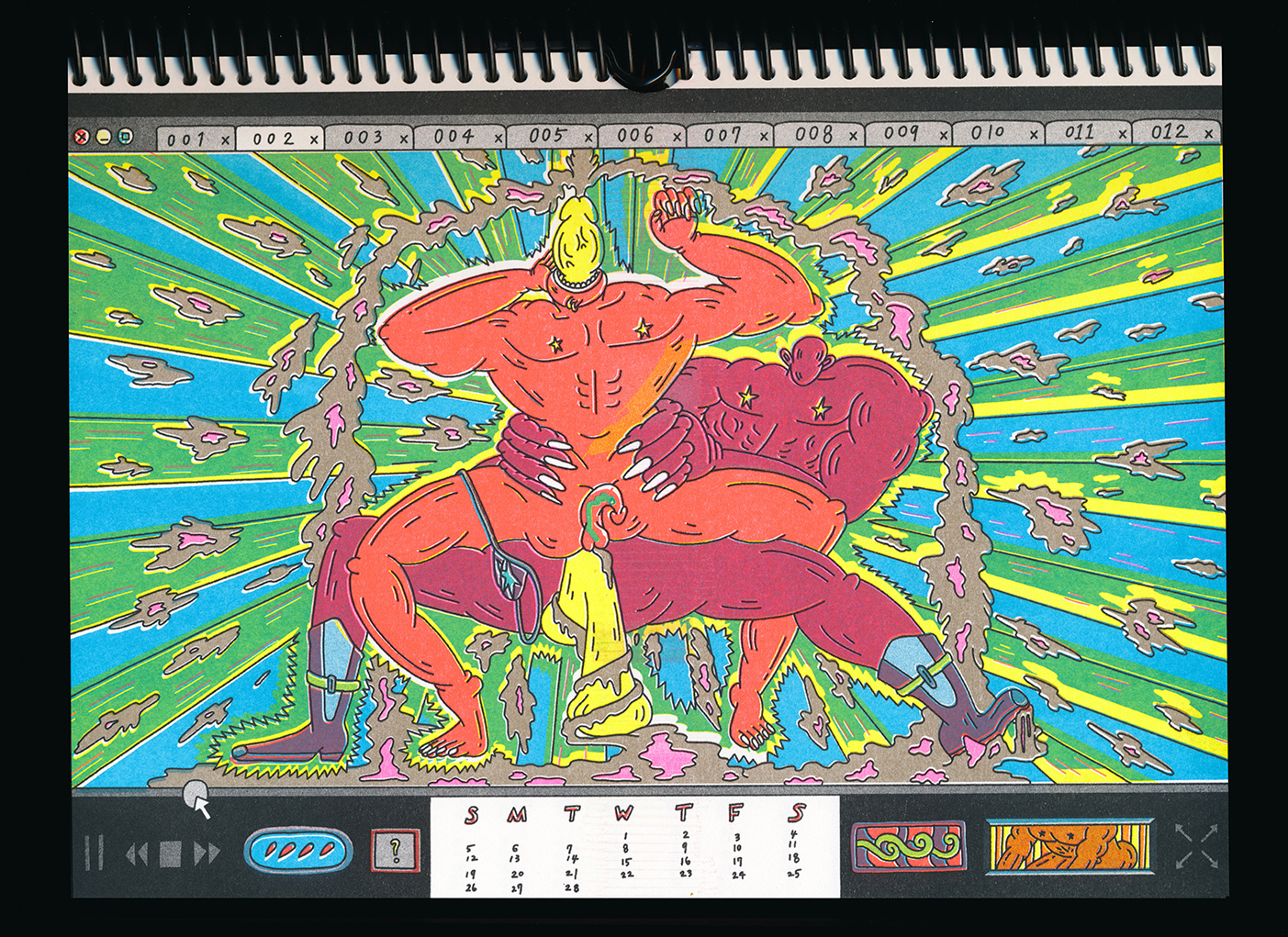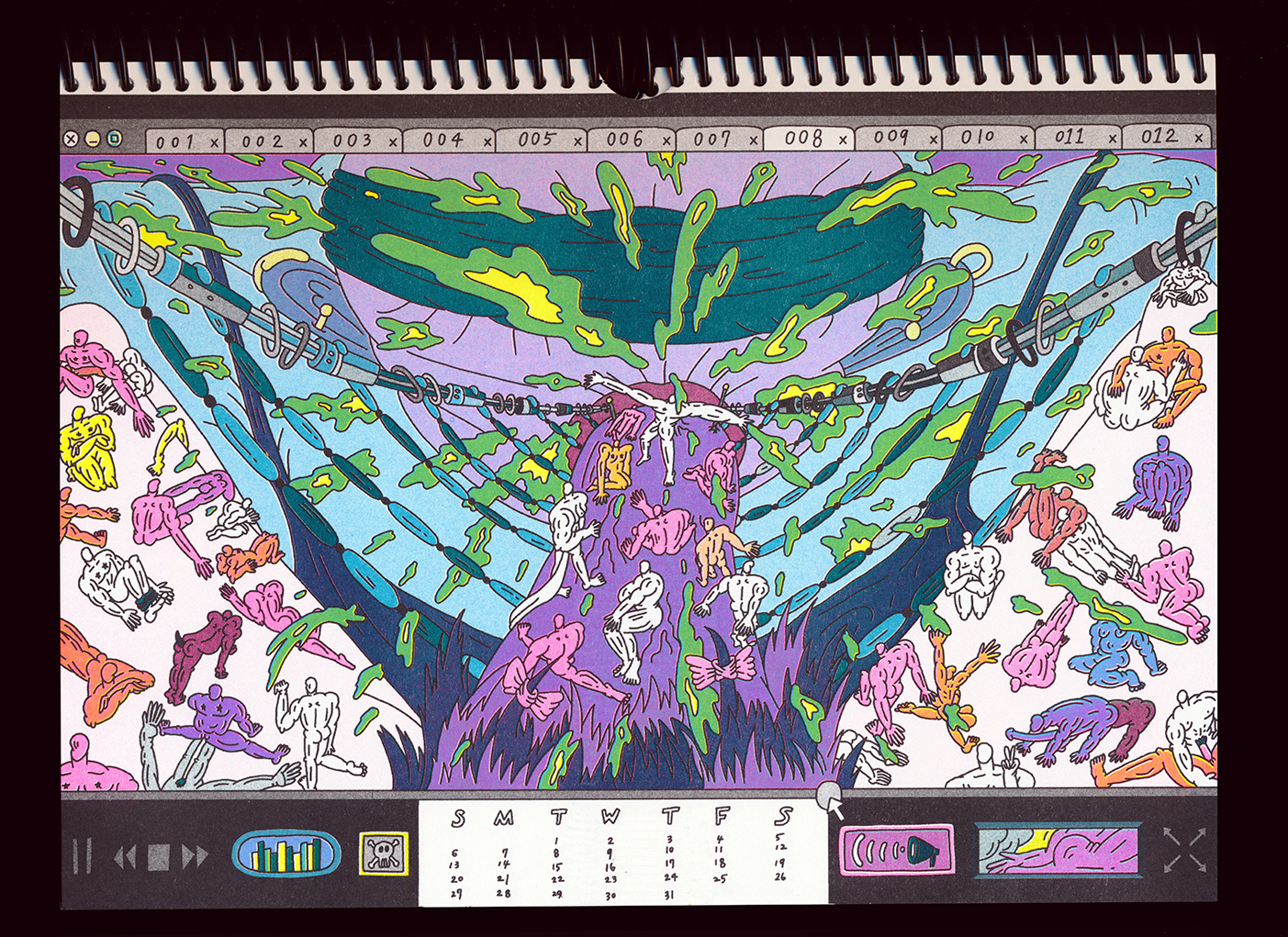 Bebe Books Calendar is here! For the 2023 edition, we invited the queen of juicy surrealism Cheng-Hsu Chung.
Cheng-Hsu is a Taiwanese animation artist and director based in Berlin. Chung's practice focuses on using bizarre images and character performances in animation to articulate the changing nature of emotion, erotic relationships, and the experiences queer bodies encounter in today's queer culture.
The calendar celebrates queer desire with a series of surreal pornographic illustrations. Pornography oftentimes serves as an introduction to sex when queer people discover their sexuality, sometimes as a tool for people to fulfill their emotional and sexual intimacy, and sometimes as a fantasy to escape from reality. Inspired by its versatility, we decide to give it an extra purpose this time: you can count every new day in the new year with these joyful naked bodies.
This calendar was printed in PrintRoom Rotterdam during our residency with the help of the team of PrintRoom.
Riso Printed

6 colours
25 Euros
Launch Event
PrintRoom Rotterdam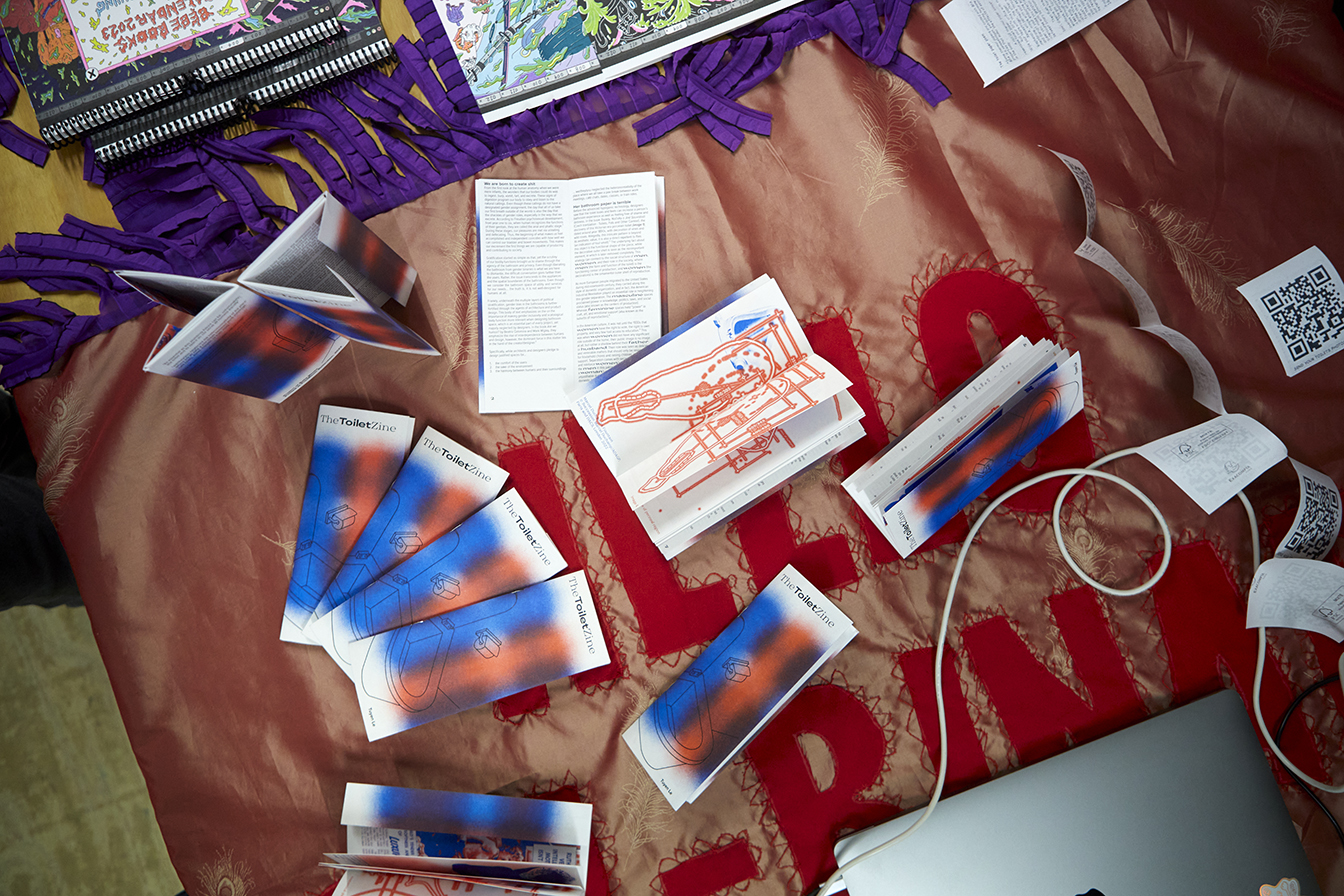 Our residency at PrintRoom Rotterdam ended with this launch event that we organized and curated with PrintRoom. During this evening Cheng-Hsu Chung did a spicy calendar reading, Noam Youngrak and Tuyen Lei presented their new publication 'the toilet zine', there was a sexy installation by Pernilla Ellens, Amy Sudo Wu talked about her and her mother's 'Serenity Department' project, and Yin Yin Wong did a presentation on their artistic practice.

It was an evening not to be forgotten 🌈
Karaoke Party
PrintRoom Rotterdam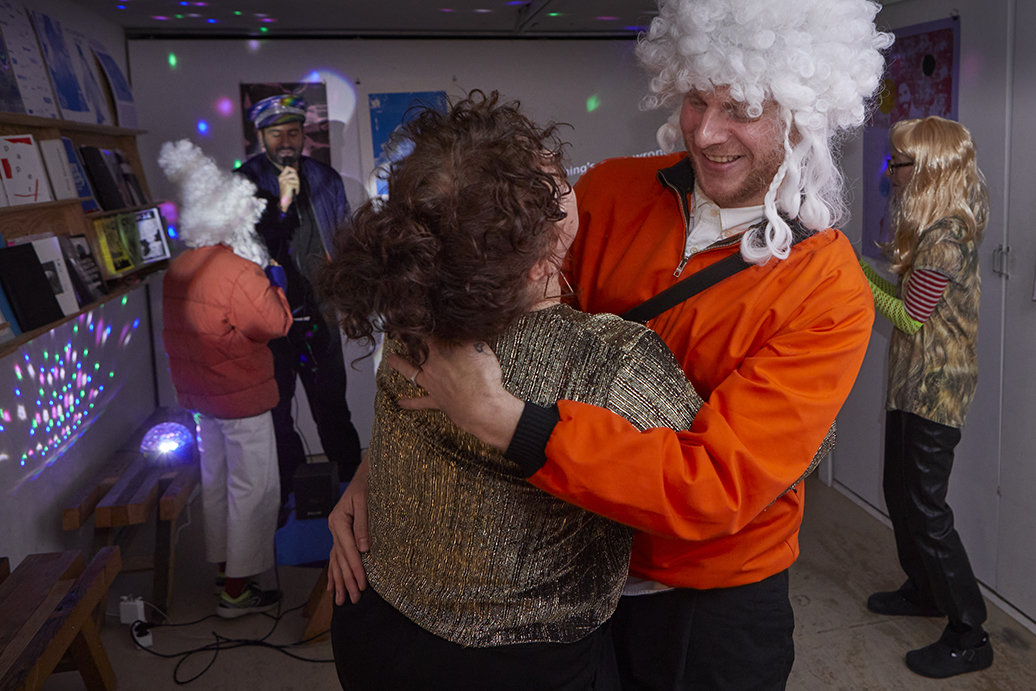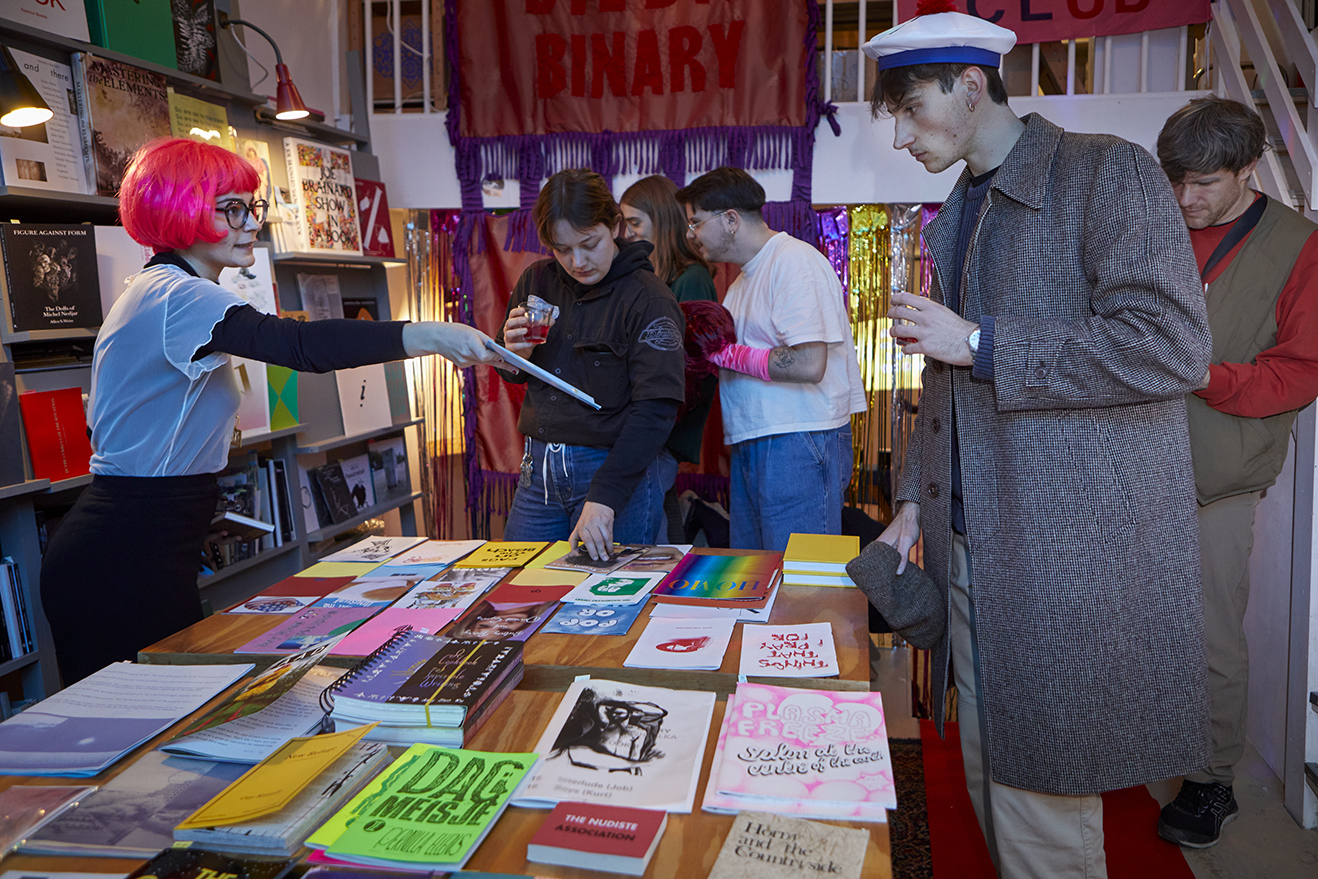 At the beginning of our PrintRoom residency in Rotterdam, we invited all the locals, friends, and PrintRoom community to sing with us to celebrate this upcoming month of the creation process. With this event, we wanted to encourage each other and get enlightened by local makers.




Zine Workshop at De tank
Prisma Queer Arts Festival
With the inspiration of pop culture and internet culture, we hosted Meme workshop during Prisma Queer Arts Festival in collaboration with Rokko and Het Entrepot. Our goal was to create a riso-printed mini meme zine and discuss our favorite memes.

On this edition of the festival, we did not only gave a workshop but we also helped to create the visual identity of Prisma Queer Arts Festival.