Happy New Queer
Antwerp Queer Arts Festival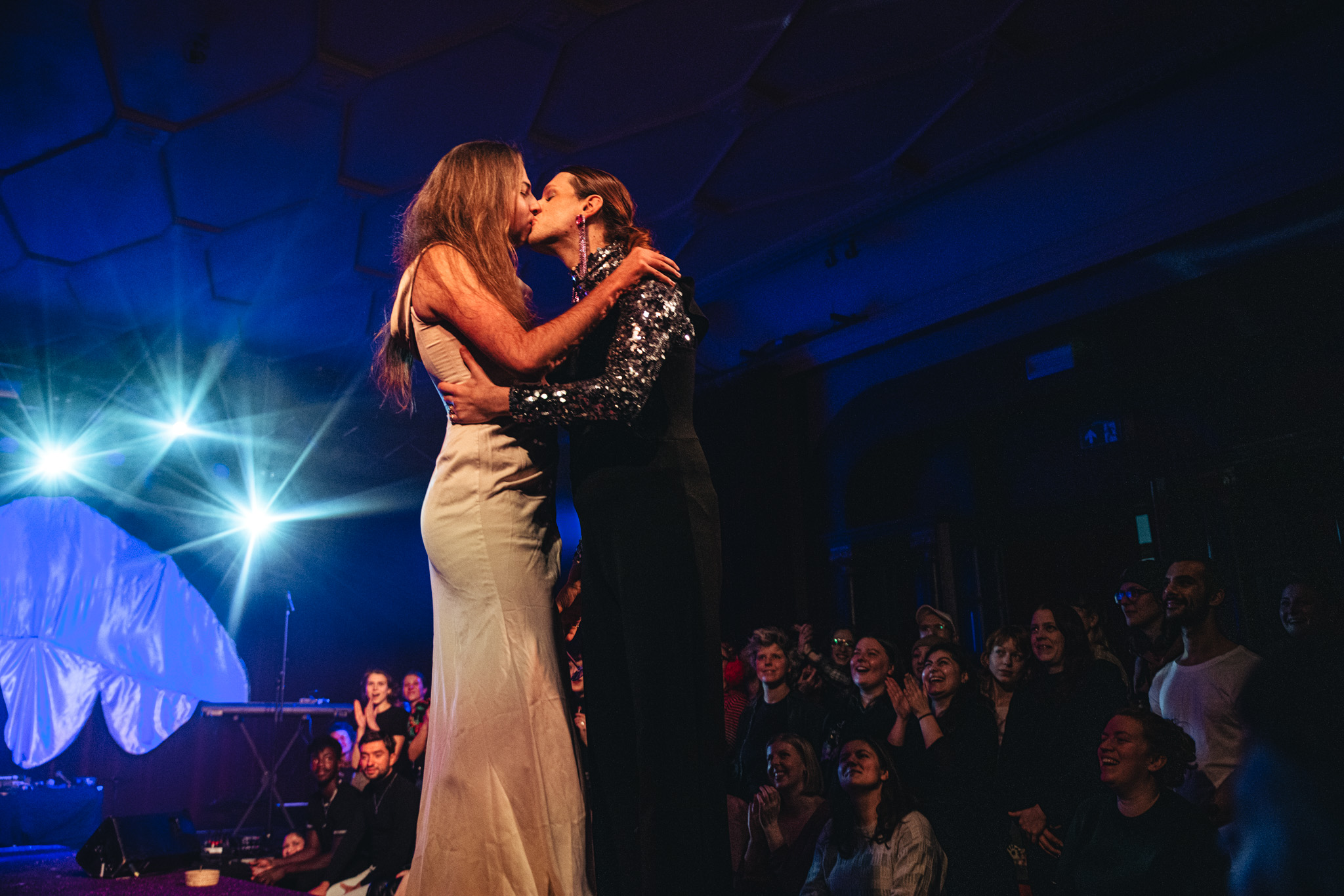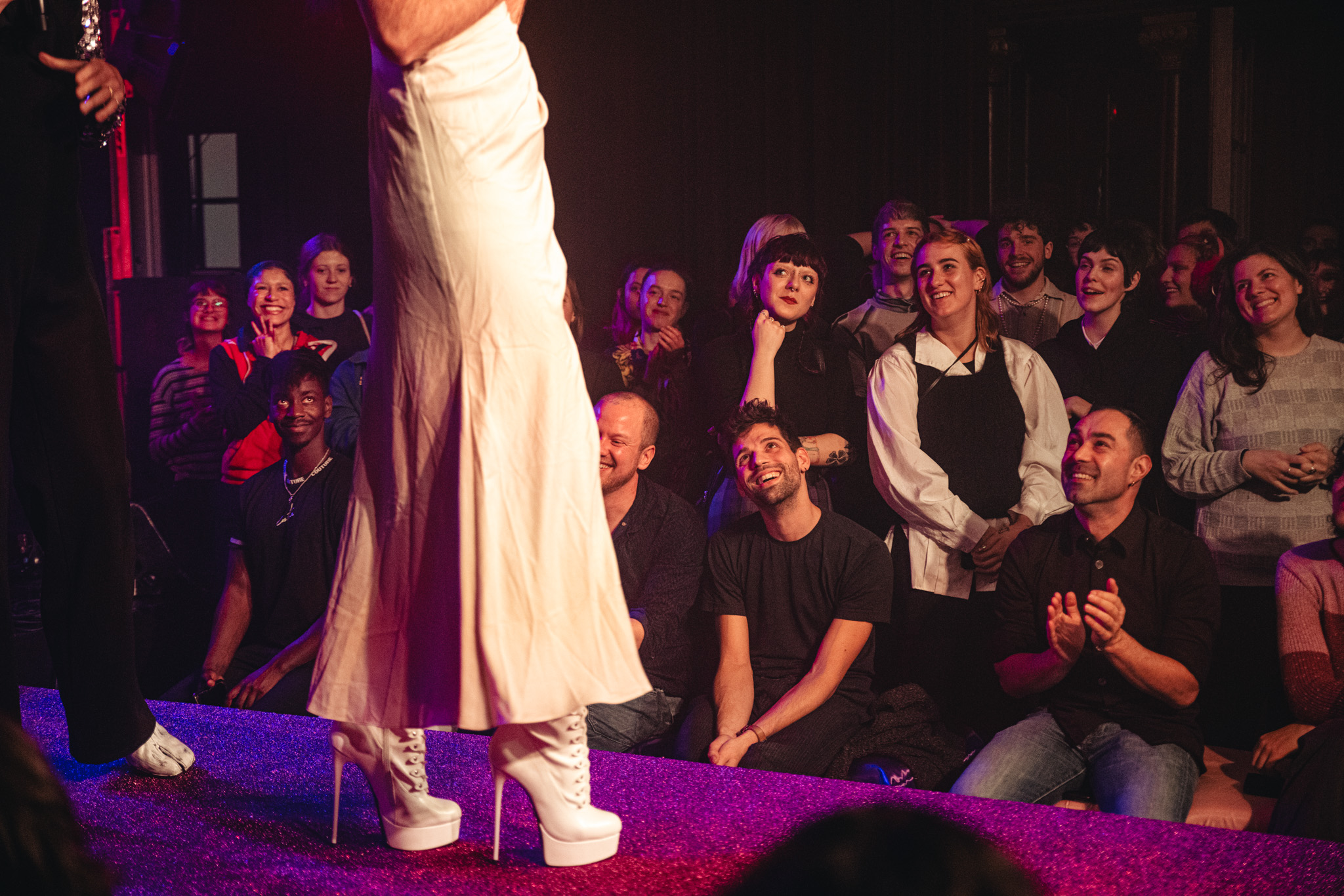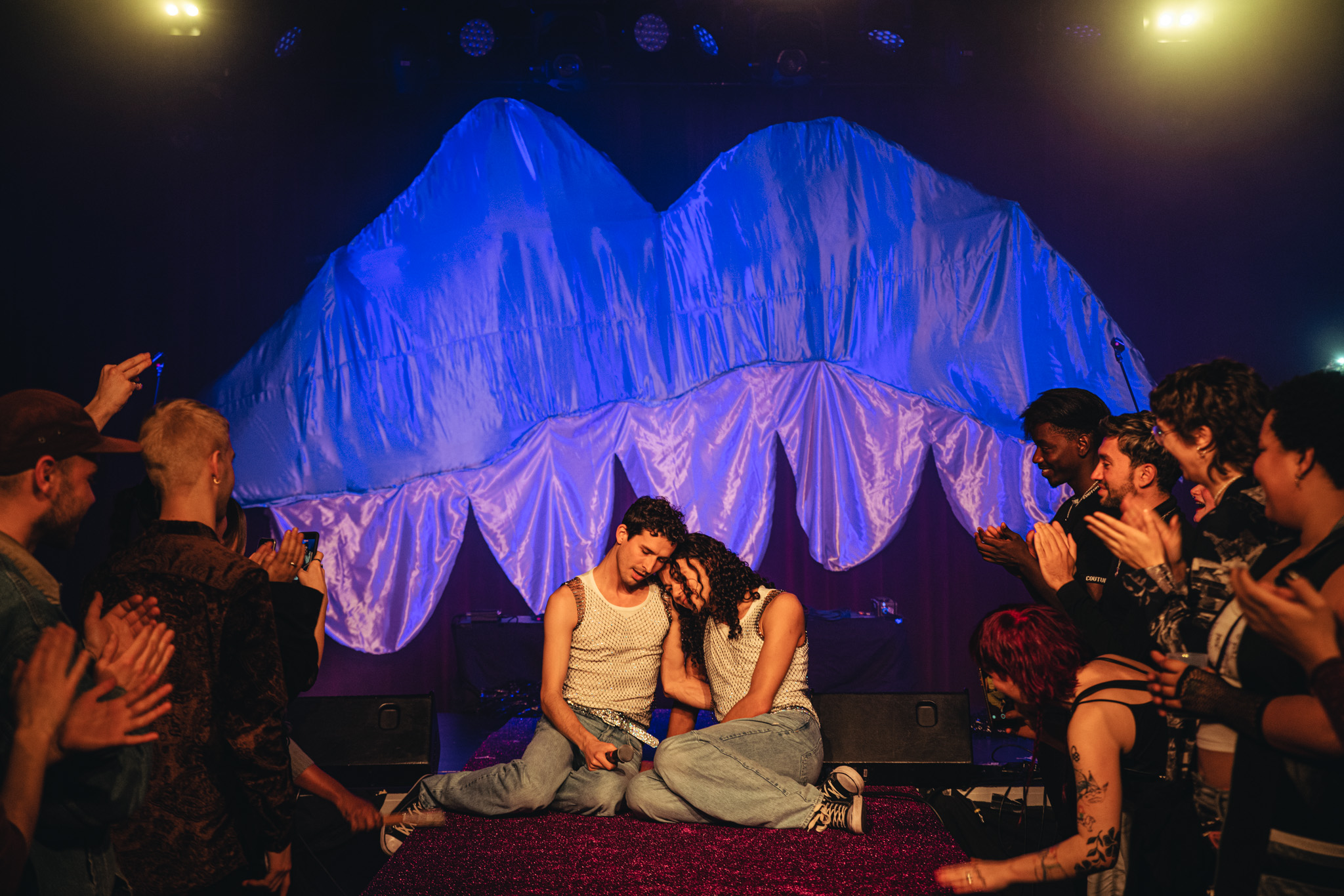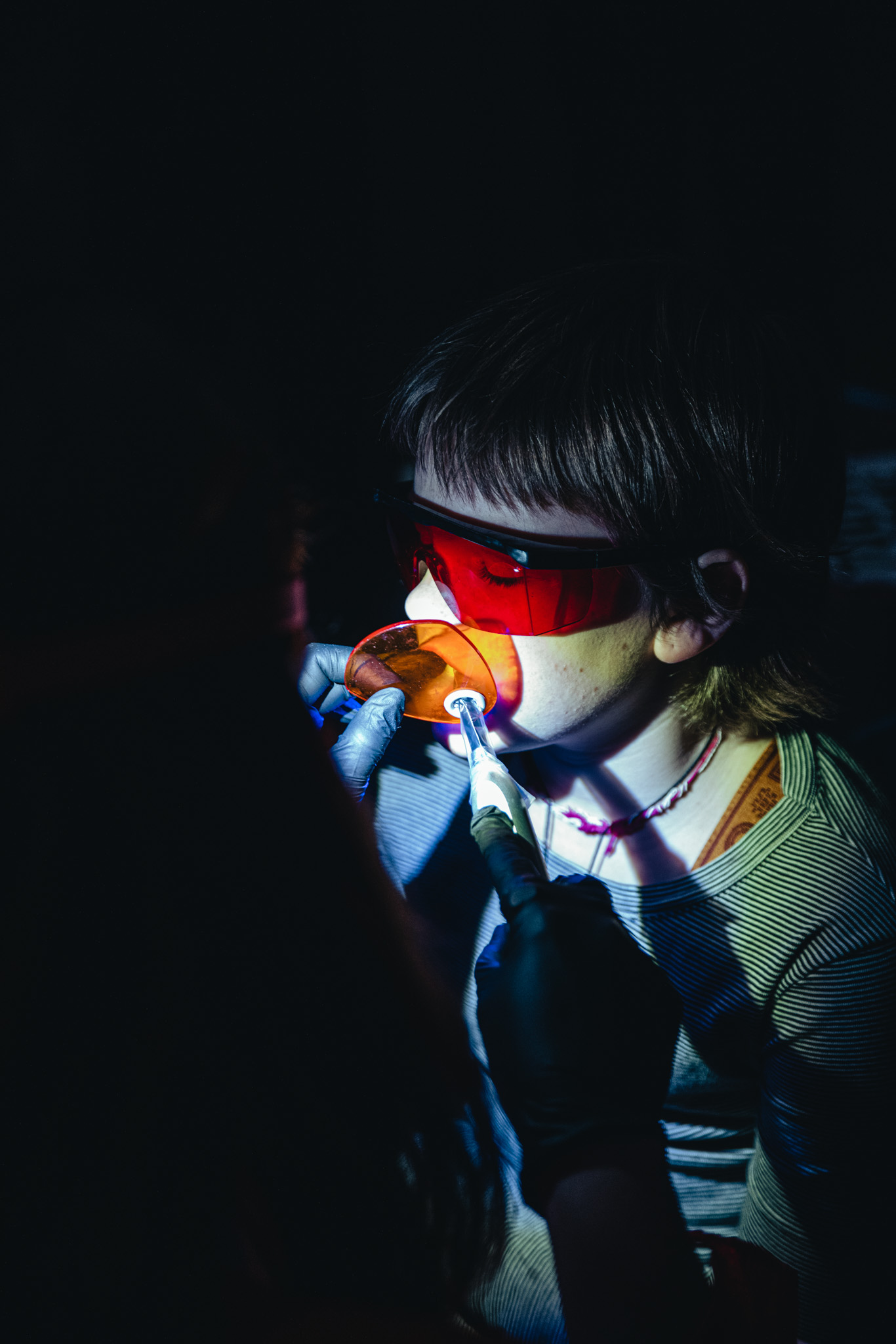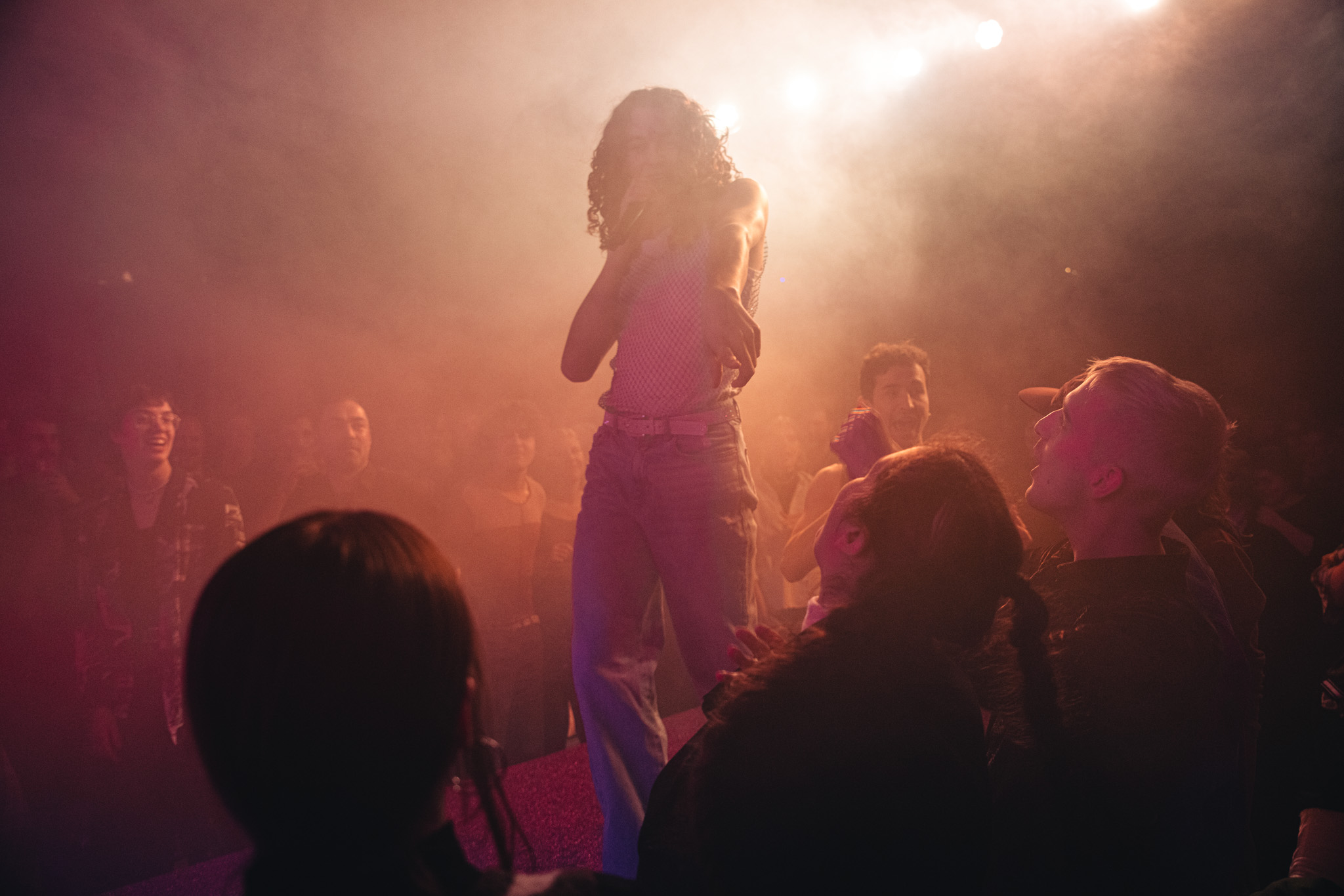 Champagne, croquettes and glitter...
Happy New Queer!

Together with Antwerp Queer Arts Festival, Viernulvier, and Destudio, we organized 'Happy New Queer' to celebrate the new year with our chosen queer family.

The event first took place on 3 January in De Studio Antwerp, and then it was in Viernulvier Gent on 7 January 2023.

The lineup was with Porcelain ID, Noam Youngrak Son, Oriana Ikomo, Maria Luiza Grymonprez & Jino Martinez, Wendy, Dena Vahdani, ILA, Viva Los DJs, and UNOS. The night was hosted by Madonna Lenaert & Joppe De Campeneere.

For this occasion, we also curated side activties. Aidan Abnet presented her new installation, the Clean Candy Club did dental jewelry for those who are fond of shiny accessories, and Celebrate Cultcakes was there for cake lovers.

It was a dazzling live show in which young queer artists showed the audience every corner of the room.