The Parade Day
Night Shift at Opera Gent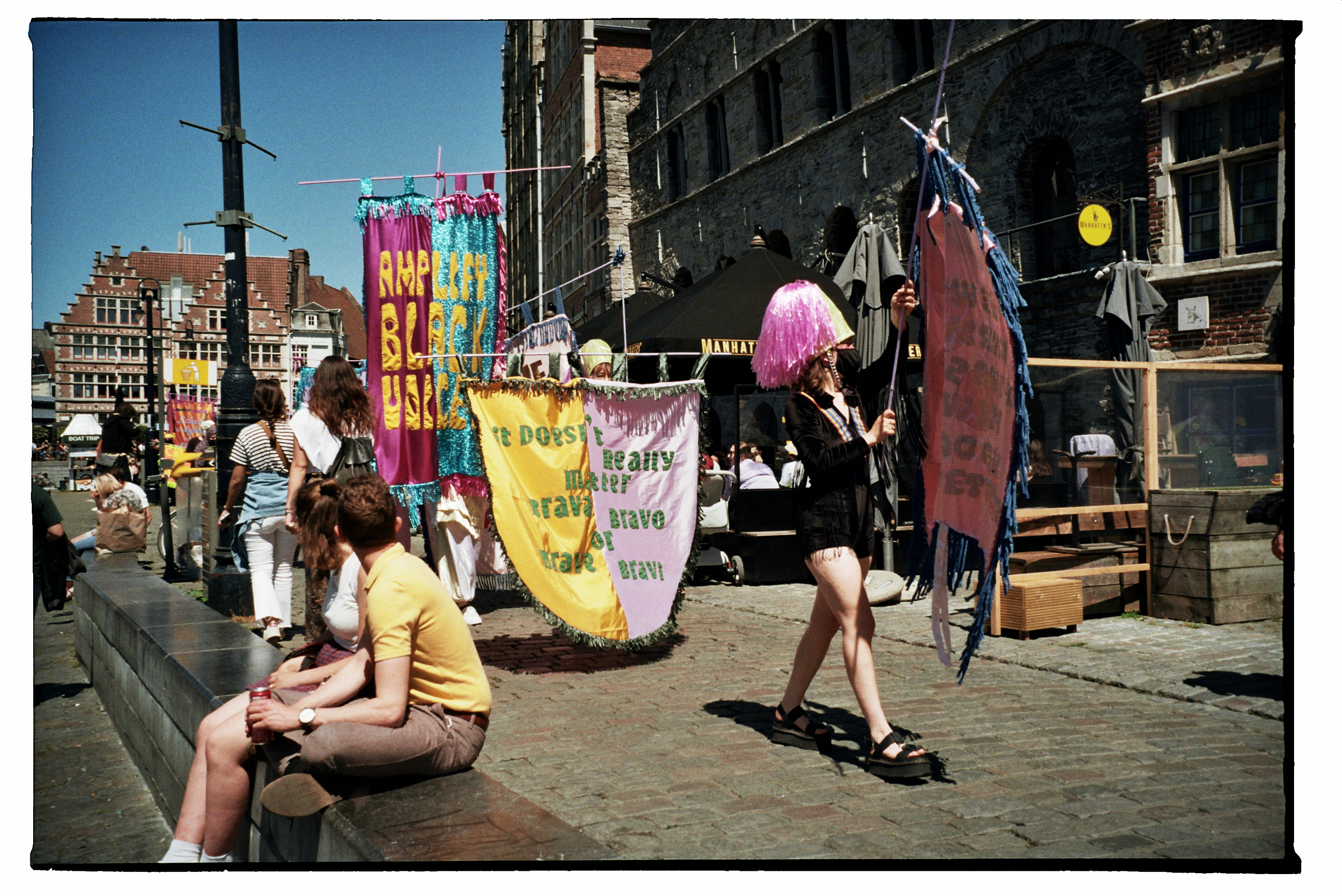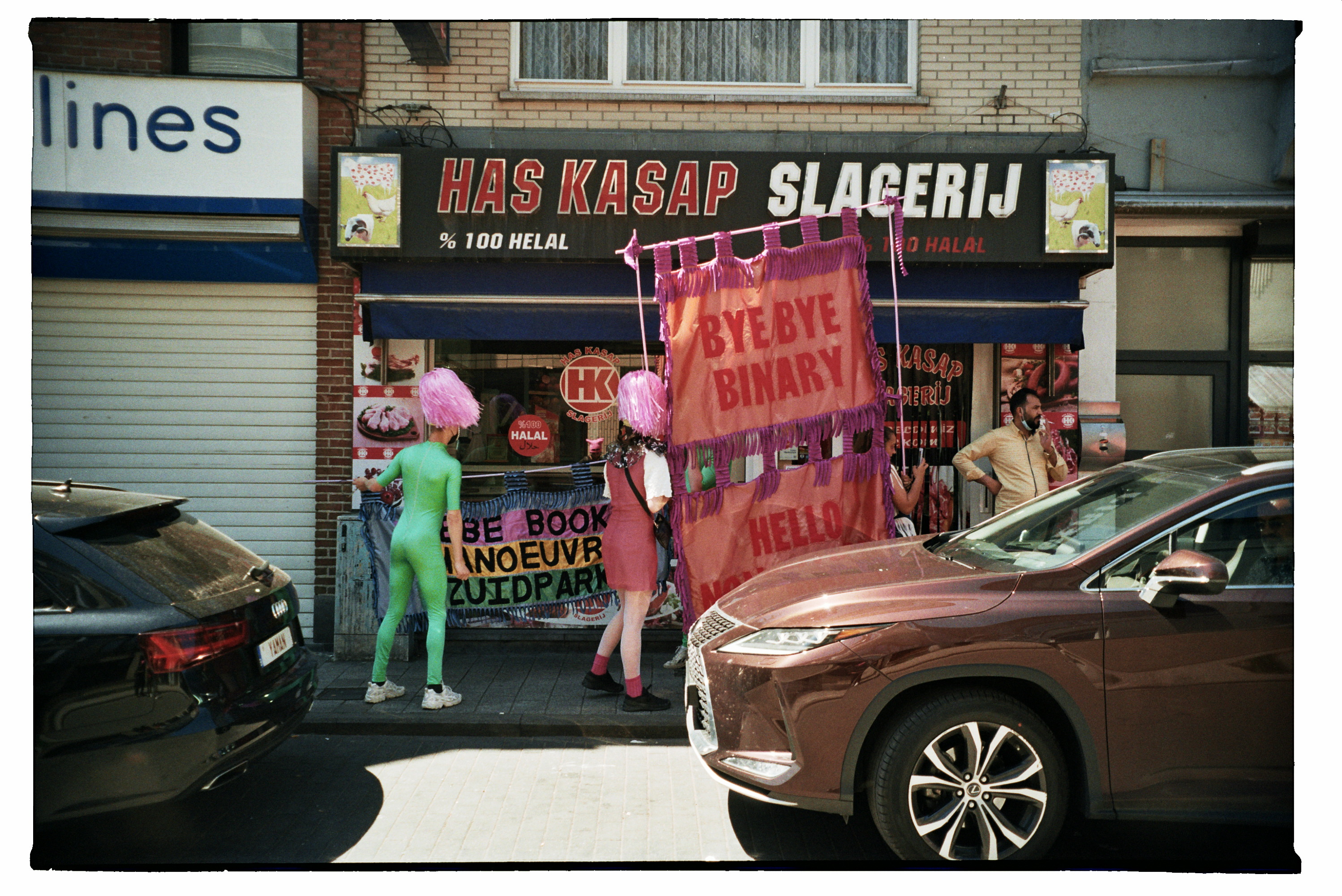 Summer of 2020 we were invited by Gouvernement Gent for the event is called Night Shift.

In anticipation of this Night Shift edition, business as usual seemed impossible. Upon quickly realising this, Gouvernement radically opened the platform to others, inviting six collectives to shape the event together. This extraordinary edition evolved from the ensuing conversation between Gouvernement, Bebe Books, House of Lux, La 'S' Grand Atelier / Post Animale, Leaving Living Dakota, Mama's Open Mic, Zuidpark and three musicians of Opera Ballet Vlaanderen.

Gathering on a weekly basis, we developed a set of shared values. This common ground enabled us to build a shared Night Shift in which exchange could take on a central role while each practice maintained its autonomy. The key question promptly arose: How can we make space for each other?

After long thought process we decided to make banners about queer history of opera. To create these idea Bebes knocked the door of Manouevre Gent. They helped us constructing the banners and providing us a their space. When we finished of making them, we hit the roads of Gent on sunny summer day holding the banners with proud listening opera classics.

We ended up our parade in the Opera Bulding and hanged them in the peristylium. They stayed hanged during the month of June of 2021.