Toy Block Workshop
Julie Van Wezemael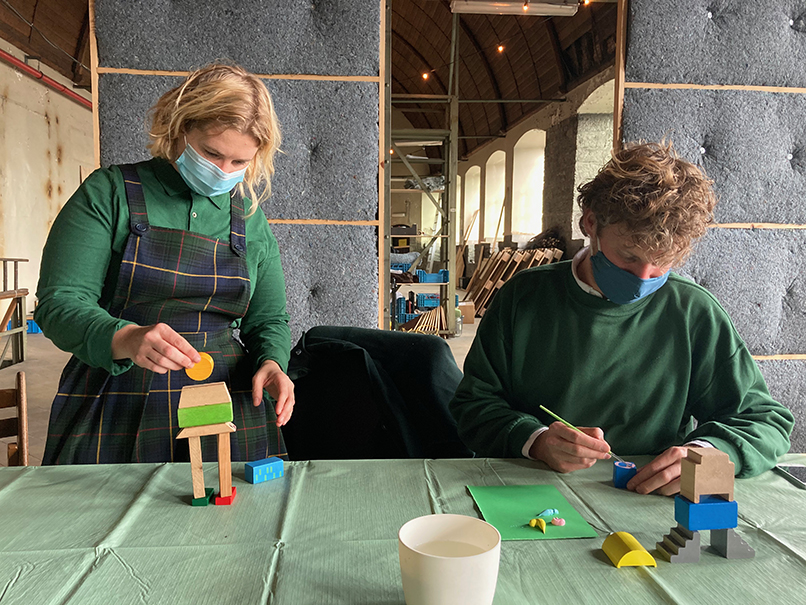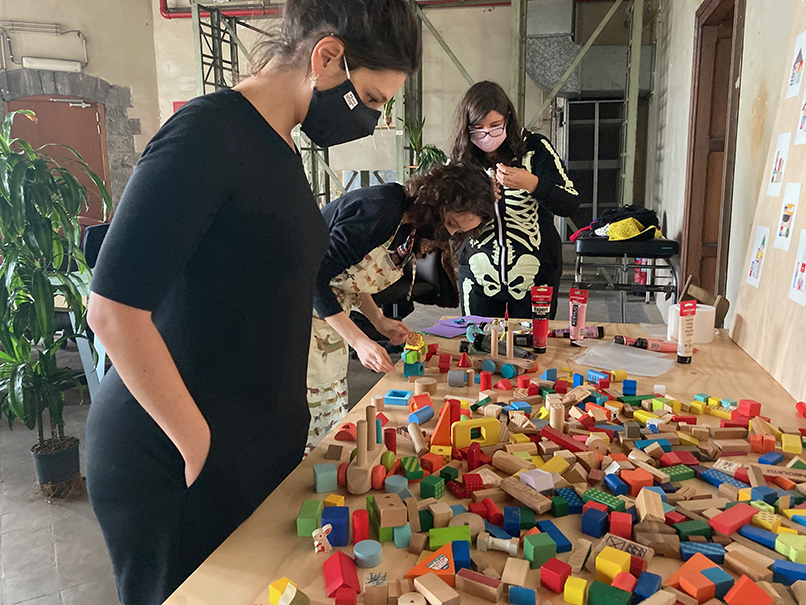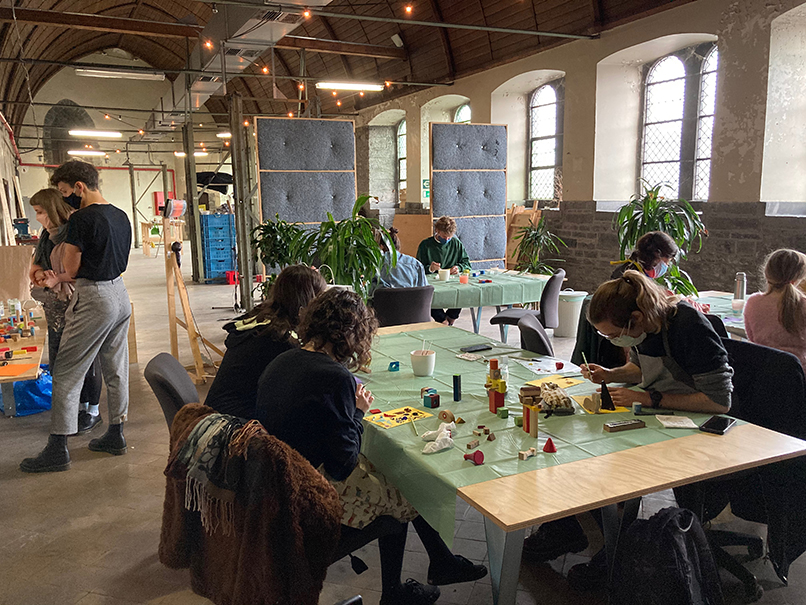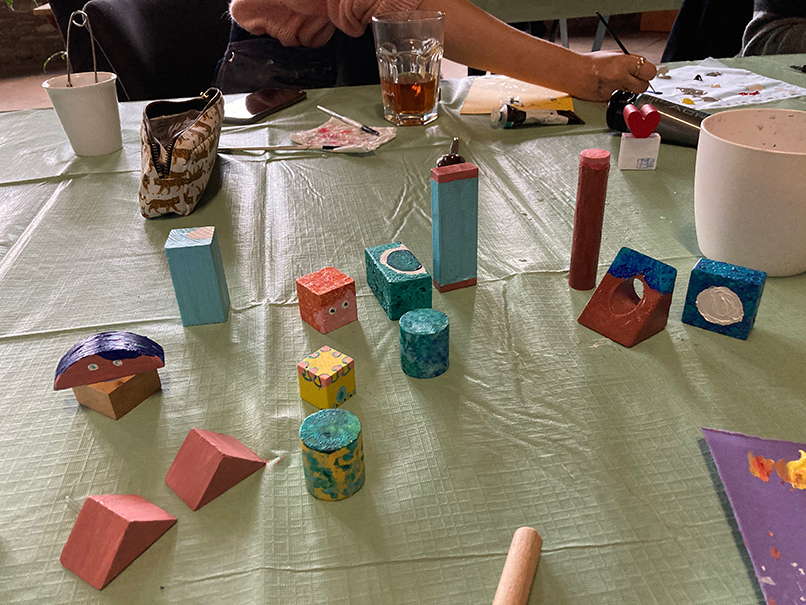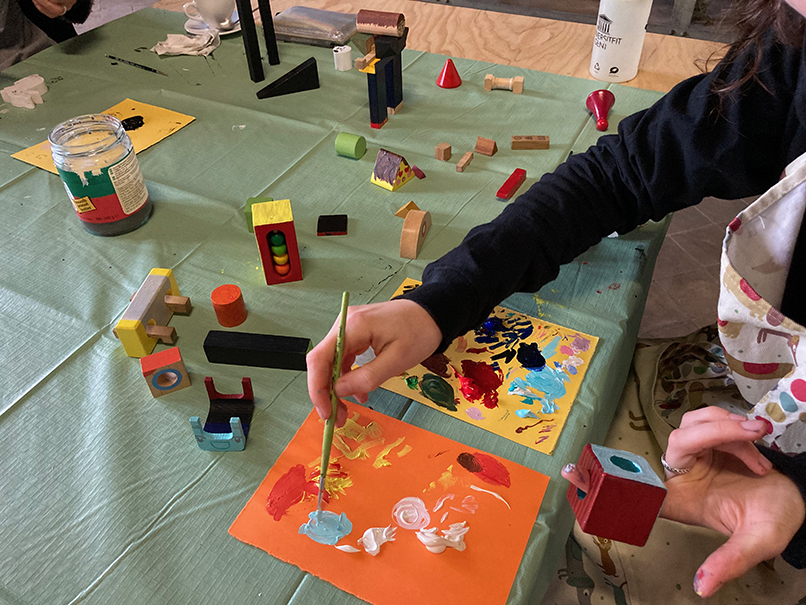 Can't find friends for your bubble? The landlord doesn't allow pets in the apartment? Build your own set of customizable modular pals in this toy block workshop! The options are limitless: big or small, human or plant, happy, sad, three-eyed, five-legged, and everything in between. Why spend €100 on an Alexander Girard wooden doll when you can build your own?

Acrylic paint is hard to get out of clothes so bring an apron if you're as clumsy as me.

Julie Van Wezemael is an illustrator from Ghent.
She works with a variety of different materials and combines acrylic paint, etchings, and thread to create textural illustrations. Layer upon layer she builds colorful worlds that are often inhabited by strange creatures and plants. She started painting toy blocks for her niece in 2015 and has an ongoing series of angry wooden kids that are being sold for charity.